Have you tried these 9 typical Korean cuisine dishes yet?
Korean cuisine is always famous all over the world, the only feature in the culinary flavor of the land of Kim Chi is the cozy dishes with passionate hot pot, hot and grilled dishes to avoid the cold. freezing weather. Today, review of 9 registered dishes should be beautiful in Korean cuisine.
1. Bimbimbap - Mixed rice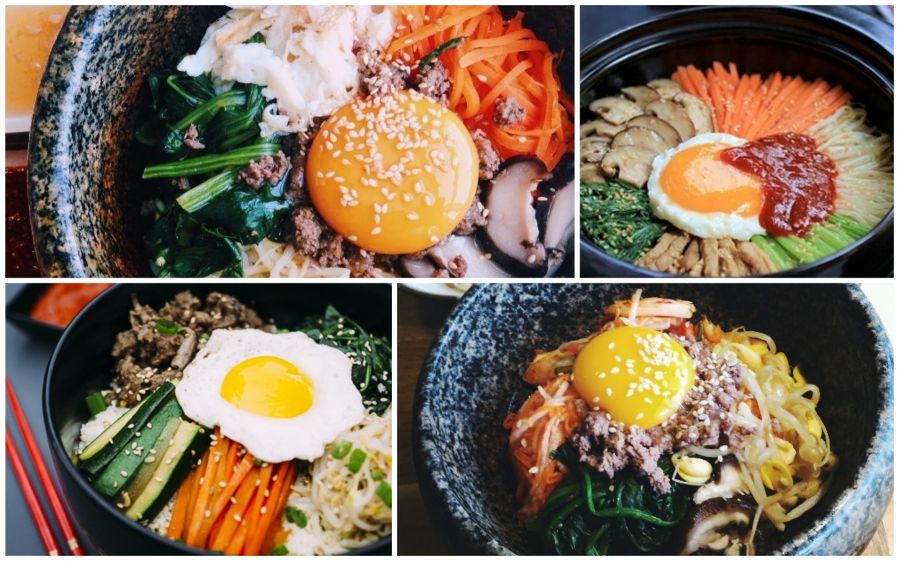 Bibimbap (mixed rice) is a top dish when it comes to Korean cuisine. The colors of the vegetables are delicately blended above the layers of cooked rice. The presentation of mixed rice must have at least 5 - 6 ingredients mixed together including: pure white of rice, green of vegetables, bright yellow of fried eggs beautifully mixed with brown color of pieces of meat beef, ... all harmoniously mixed together with the sauce made from hot chili peppers to create an unforgettable "Mixed Rice" dish when "missed" to enjoy.
2. Gimbap - Seaweed roll rice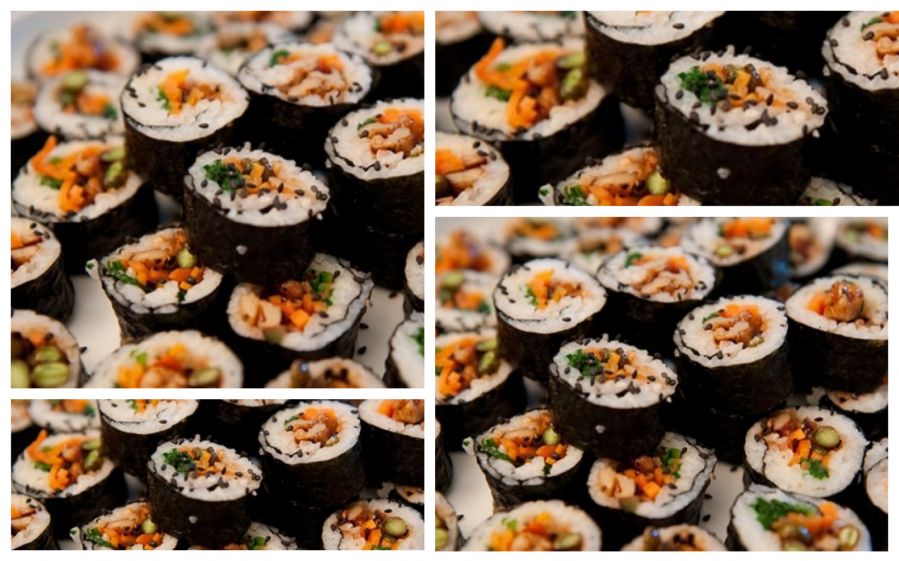 Gimbap dish is no stranger to Vietnamese people, the coverage of this traditional Korean dish is covered throughout the famous restaurant and restaurant. This seaweed-wrapped rice dish may seem simple, but try it once and you will not be able to not eat again. The flavor of the rice is rolled inside is a large layer, the outside is wrapped with rich seaweed leaves with a typical Korean soy sauce that makes diners have to be conquered right from the first piece.
Gimbap is difficult like Sushi of Cherry blossoms, but gimbap is bigger due to the more mixed part. Each slice of Gimbap is thinner than Sushi.
3. Soondubu jjigae - Spicy tofu stew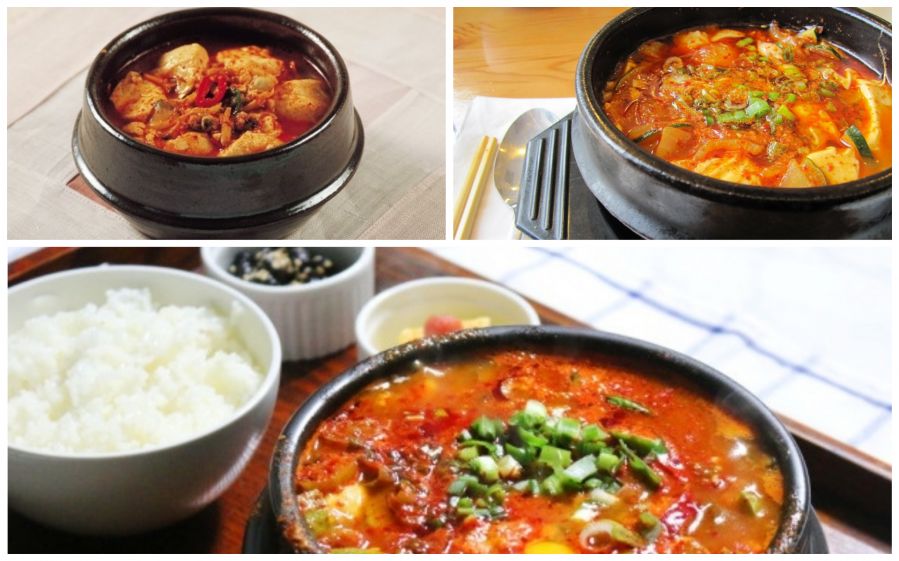 This spicy stewed tofu is often referred to as Sindubu-jjigae, which is popular in Korea. The spicy taste of chili is mixed with pieces of smooth soft tofu and fresh oysters, creating a dish dubbed "beef in vegetable garden".
4. Cold noodles
"Cold noodles" is a dish that brings pride to Korea because of the wonderful variation that the people of Kim Chi have used very starchy materials to create.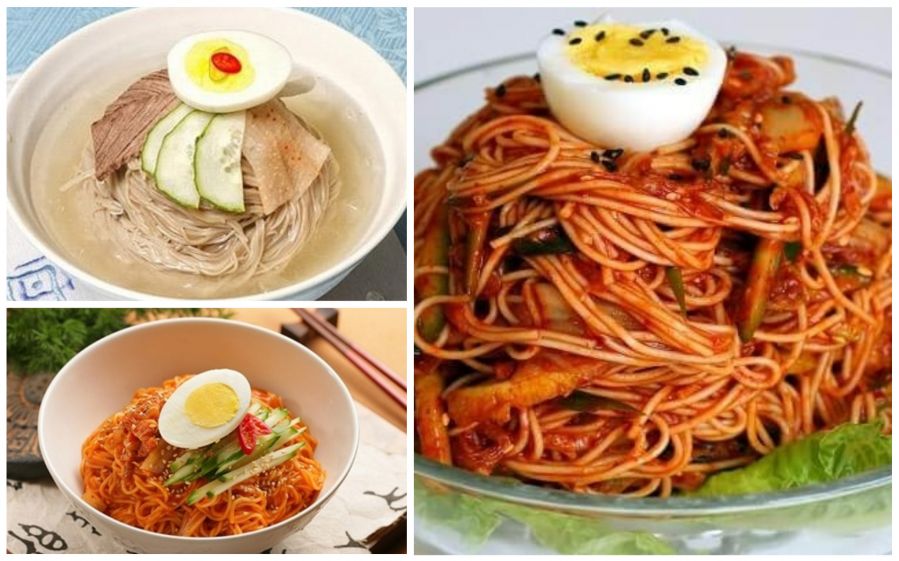 Cold noodles are the common name for cold noodles in Korea. The weather in Korea is very cold, so this noodle dish is only popular in the summer. Cold noodles can be made from noodles or vermicelli, mixed with ingredients such as bean sprouts, boiled eggs, vegetables and cucumbers. Some famous Korean cold noodles include: Naengmyeon noodles, Makguksu noodles, Kongguksu noodles, Jjolmyeon noodles, ...
5. Galbi - grilled ribs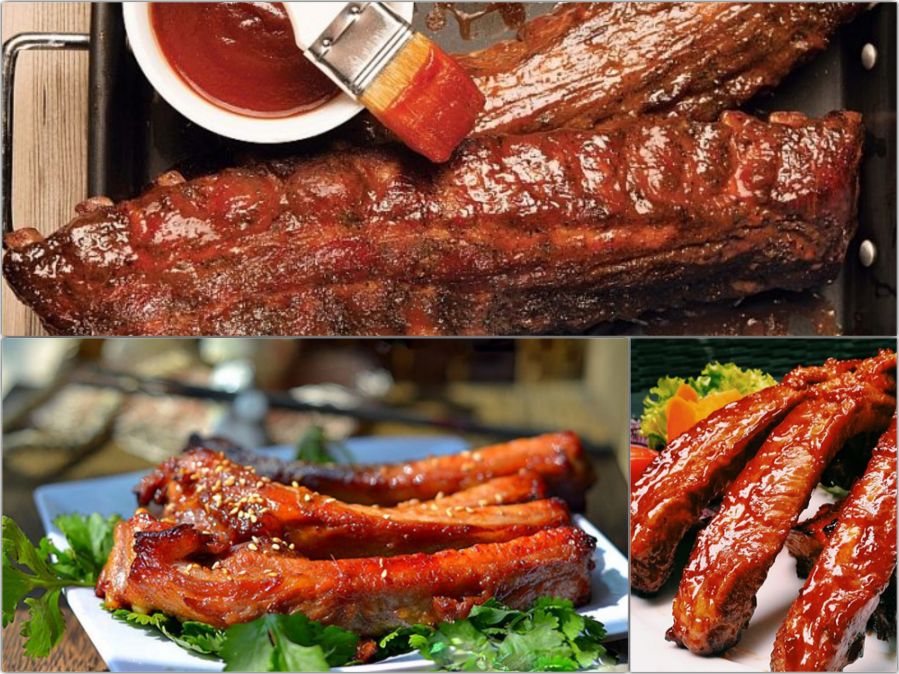 Galbi - Korean grilled ribs can not help mentioning when mentioning Korea, the ribs are infused with typical spices grilled on hot, aromatic charcoal. Grilled ribs can be beef, pork or chicken. If it is beef, it is called "Sokalbi", if it is pork, it is called "Twaechi galbi", chicken is "Tak galbi". In Korea or other countries, most beef is preferred so people just call by Galbi is also known as grilled beef ribs.
6. Japchae - Burmese mixed with Korean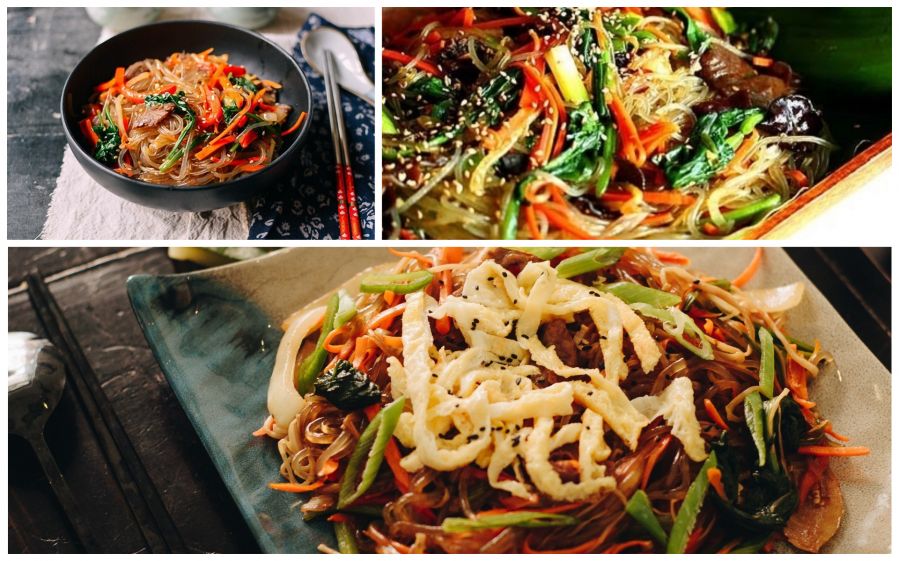 Vermicelli is mixed with vegetables but it is also loved how to mix with soy sauce mixed with chili and sesame seeds. Japchae you can enjoy when hot or cold are delicious.
7. Samgyetang - Chicken ginseng
The weather in Korea is cold, but according to the custom of this cold country, there will be three hottest days every year called Chobok, Jungbok, Malbok. These three days, Korean people tend to eat Samgyetang (Chicken Samgyetang) to ensure the health of family members.
Chicken ton ginseng dish made from chicken stuffed inside is glutinous rice carefully selected along with nutritious ginseng. This nutritious dish is very popular, when you come along the culinary streets on hot days, the number of customers choosing this ginseng chicken dish line up very long to enjoy. If you sip another glass of champagne, it's very warm.
8. Korean seafood bread - Korean Pizza
If Vietnamese rice paper is favored by foreigners who call it Vietnam Pizza, Korean seafood cake is also referred to with another name as "Korean Pizza" which is popular with both adults and young people. Korean kids all love it,
9. Kimchi Korea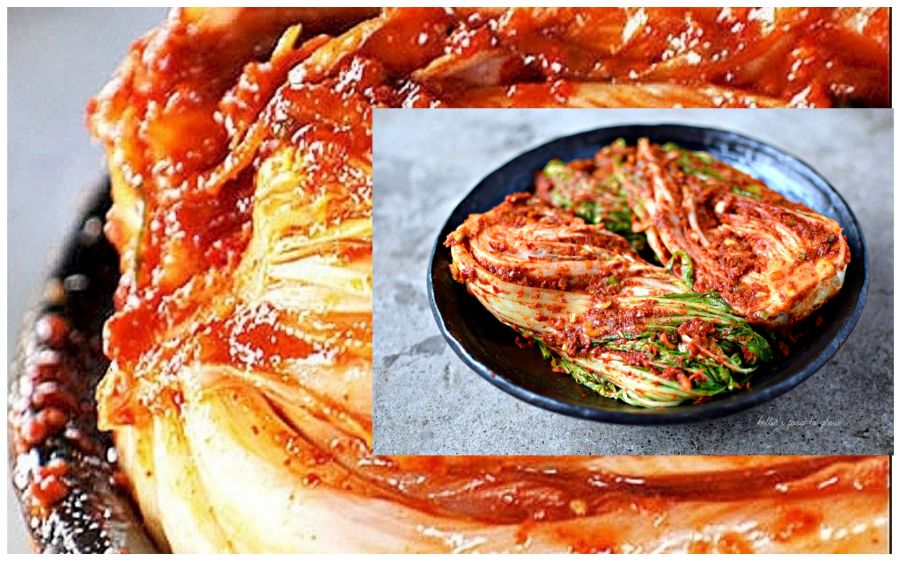 Indispensable dishes are always special other name of the country "Kimchi". The attractive, pungent, pungent flavor has been a powerful symbol in this cold country cuisine. Kimchi has many types but the most famous is Baechu Gimchi.