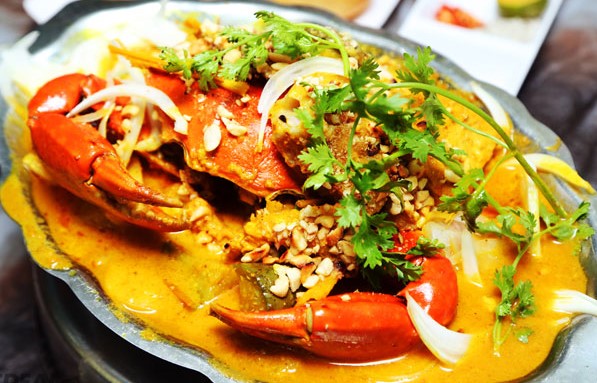 Crab fried curry from a restaurant
This fried crab is very simple. If you know how to cook it properly, it will be the best.
Content is translated using Google Translate, not properly censored, we will try to complete the translation better in the future.
Ingredients
Bột cari Thái Waugh's
3 spoon
Sữa tươi (không đường)
1 bag
Implementation Steps
01
- Wash and steam cooked crabs - Sliced horn peppers - Scallions and sliced celery
02
- Prepare 1 bowl, beat eggs to the same bag of milk, curry powder, sate, oyster sauce, seasoning seeds, a little white sugar, salt. - Use a whisk to beat the mixture
03
- Prepare a frying pan, then remove - Put in some cooking oil, chili powder, onions, aromatic. Add the seasoning mixture, then the crabs. - Over high heat, cook until the mixture is slightly thickened.