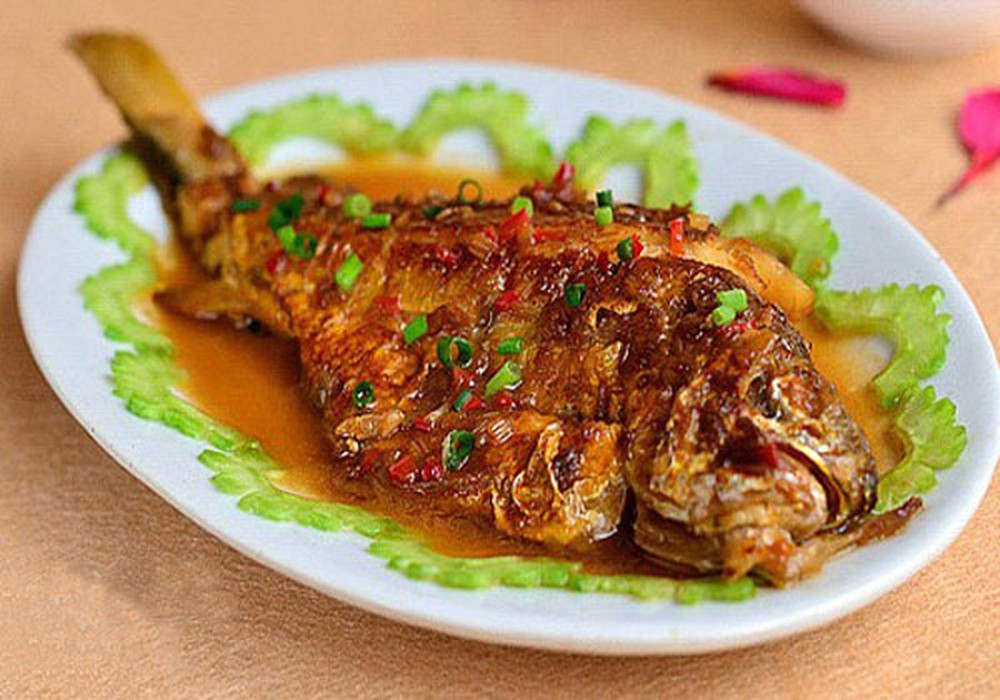 Fish fried in soy sauce fried
Fish is a dish with abundant nutritional content, and the variation of a simple fish dish into fried fish with soy sauce for the whole family to enjoy.
Content is translated using Google Translate, not properly censored, we will try to complete the translation better in the future.
Implementation Steps
01
First, our fish preliminary processing clean. A few lines on the fish. After that, put the oil in and wait for the oil to be hot, then fry the fish. When you fry the fish, remember to pay attention to the fish so that the fish won't burn properly.
02
Garlic and ginger cut into small pieces, on the pan we wait for goldfish and then put ginger and garlic in to give the aroma. Next, add fish sauce, soy sauce, sugar, vinegar and half a bowl of cold water to the pan.
03
Wait for the mixture in the pan to heat up, add the black soy sauce to the pan, leave to heat for about 10 minutes. Add a spoon to want, continue cooking, when you see the fish have been crispy yellow, the sauce was a little bit back, then put the sliced onions. Turn off the heat and remove the fish from the plate, done. The dish of black bean sauce has been completed