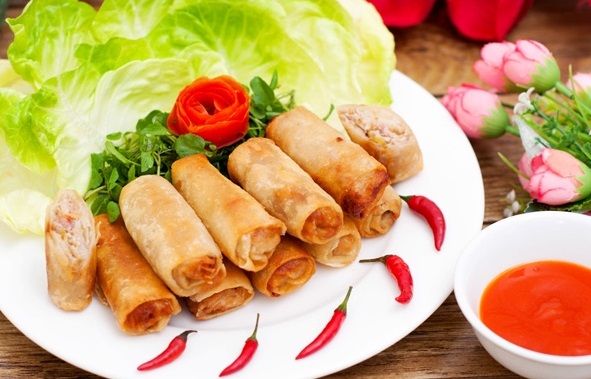 Spring rolls taro
T Bui Bui Toi Bui is rolled outside 1 more layer of pumpkin. All together to create a delicious, strange but still very delicate taste.
Content is translated using Google Translate, not properly censored, we will try to complete the translation better in the future.
Implementation Steps
02
Prepare to roll. Place the rice paper cake that was bought on a flat surface, take the blended kernel mixture in step 1 and place it on the rice paper. Roll closed inside the rice paper. You can take some water to make the two sides of the rice paper together. Roll like that until the ingredients scream.
03
Heat a lot of cooking oil, fry the rolls, until cooked until crispy, remove them and drain the oil and use it! Heat the oil in a large pan, see the pan of hot oil leading to the rolls (if you put it gently, it will burn the oil). Stir the pumpkin pie in the pan to prevent burning. Fry until the golden bread, take out the fork, remember to put a piece of oil absorbent paper to protect your health! Now enjoy it.