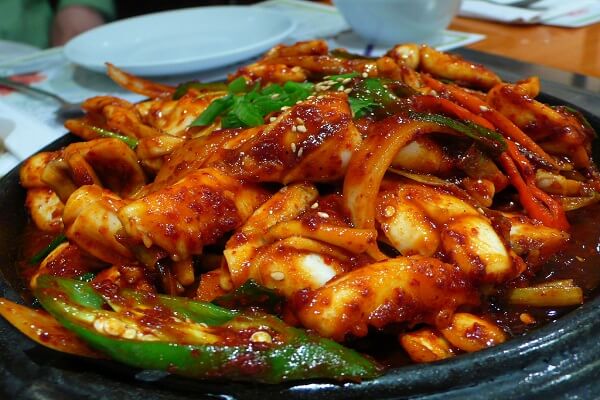 Spicy fried squid
Spicy crispy spicy spicy brings a very strange feeling especially the weekend drink party is wonderful
Content is translated using Google Translate, not properly censored, we will try to complete the translation better in the future.
Implementation Steps
02
Next, stir the pan on the stove, add olive oil, hot oil for minced garlic and cook non-yellow, quickly pour the squid into the hands. Add carrots, onions, scallions, chili, hot sauce to the island, season with seasoning seeds, sugar, and soy sauce to taste. When you stir fry the squid, make sure the fire is high so the ink does not drain.