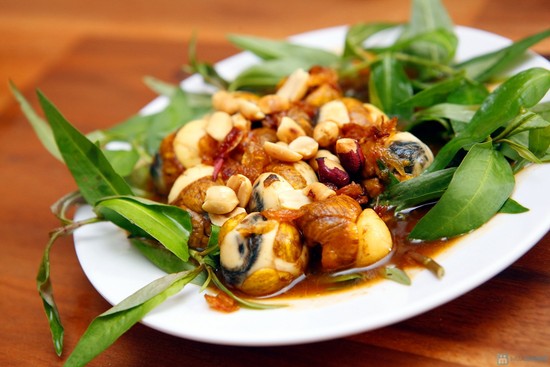 Stir-fried quail with sweet and sour tamarind
Quail is crazy food of people who like to snack. Today, bring the whole restaurant together with VN Cooking with stir-fried quail with tamarind.
Content is translated using Google Translate, not properly censored, we will try to complete the translation better in the future.
Ingredients
Flipped quail eggs
50 egg
Implementation Steps
01
- Wash quail eggs and place in a pot to boil. - Allow to cool and peel. - Pass a layer of cornstarch
02
- Tamarind tamarind in hot water, finely minced seeds - Pan of hot oil for garlic in Africa with a little sugar, seasoning, pepper into Africa until fragrant garlic, add tamarind water, stir constantly until mixed.