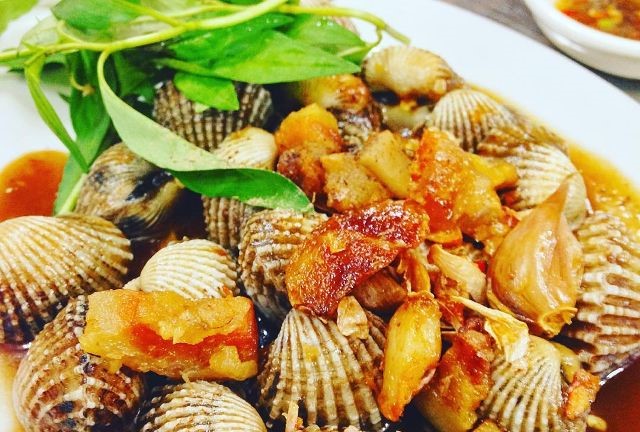 Stir-fried oysters with sweet and sour tamarind
This oysters hot dish is the most delicious. The oysters are stirred through a layer of tamarind to create sweet and sour taste, it is impossible not to disturb the hungry stomach in the middle of the night at home.
Content is translated using Google Translate, not properly censored, we will try to complete the translation better in the future.
Implementation Steps
01
- Blood cockle washed many times with clean water. - Mix tamarind seeds with water and palm sugar (may add sugar later if taste is not sweet enough), remove seeds
02
- Heat the cooking oil in a pan, add the chili and garlic until fragrant, add the scallops, stir well. - Drizzle tamarind juice in. - Keep stirring the oysters for a few minutes until the water becomes sticky. - Try using a chopstick to open the lid of the shell to find it is easy to ripen.