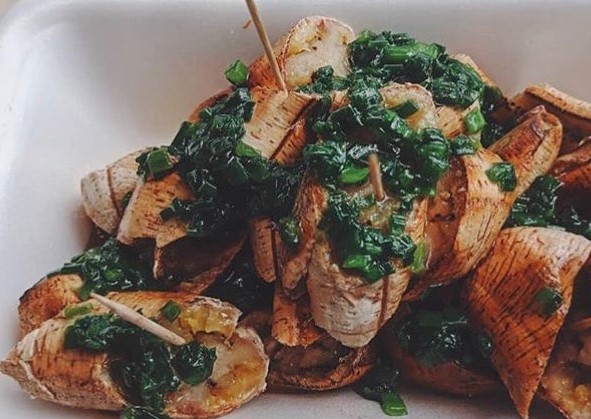 Ben Tre grilled bananas
Back to Ben Tre, when you miss baked bananas, you cannot forget the delicious taste that this rustic dish brings. Banana is a popular and nutritious food, so it is popular with Vietnamese people. When variations of bananas into grilled bananas, the more popular they are. Make this today
Content is translated using Google Translate, not properly censored, we will try to complete the translation better in the future.
Implementation Steps
01
You should buy large, round, unripe porcelain bananas to get the best taste when making. Peel off the skin, a tip for you: you should expose the bananas to direct sunlight for about 30 minutes before doing so that the bananas are completely removed from the meat.