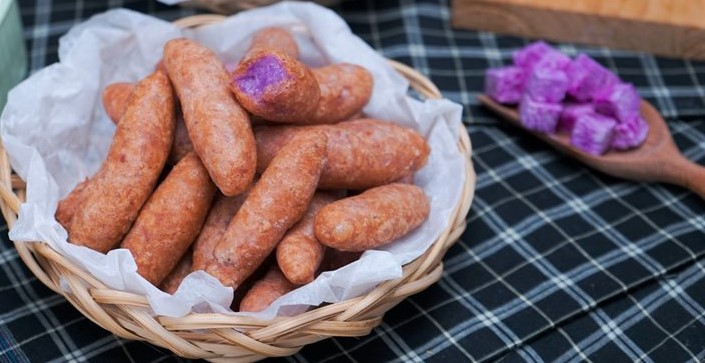 Crispy fries at home
Sweet potato with purple color is often used by Vietnamese people to make traditional soup. Today, VN Cooking will turn this simple ingredient into a delicious snack and will make you love it right from the first time you eat it.
Content is translated using Google Translate, not properly censored, we will try to complete the translation better in the future.
Ingredients
Unsweetened raw milk
1 bag
Implementation Steps
02
- When the potatoes are finely crushed, add 150g of tapioca flour and 100g of glutinous flour, 3 tbsp of sugar, 1/2 bag of fresh milk, 4 tbsp of condensed milk and stir the mixture together until the dough is fine. - You wrap the silage wrap within 30 minutes for baking powder
03
- When the incubation is 30 minutes, then you take the dough, divided into sections shape your own discretion. - Pans the oil when it is hot, turn the potatoes in turn, repeatedly avoiding the burning potatoes. - Yellow potatoes, then you take them out. That's it, now you can sip with your family, friends on the delicious crispy fries