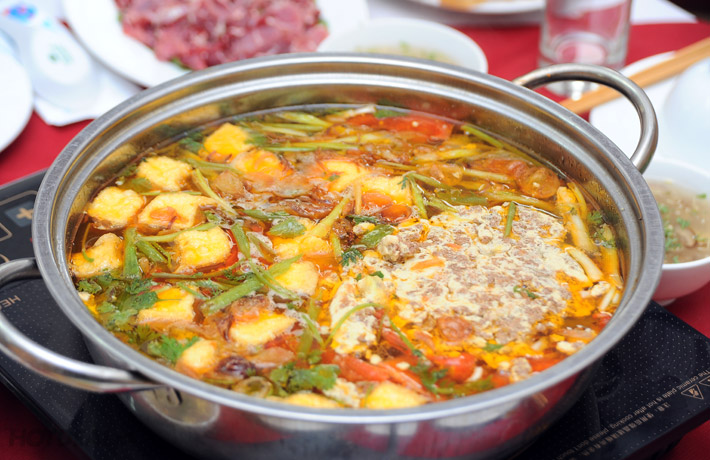 Crab hotpot
Bring an irresistible delicious taste, the sweet bar, crab hotpot makes anyone who once enjoyed will remember forever.
Content is translated using Google Translate, not properly censored, we will try to complete the translation better in the future.
Ingredients
Cua đồng xoay nhuyễn
500 gram
Implementation Steps
02
Stir the filter with crab water for a while, then put it into the saucepan over low heat, wait for the crab meat to float to the surface, take out separately, leave the crab juice.
02
Tofu cut into bite-sized pieces and then fry them on both sides. Soak the shiitake mushrooms in water to soften and split them in half. Raw vegetables, washed herbs and then soaked in salt. Diced tomatoes. Scallions washed, chopped.
04
Diced finely chopped shallots and then non-yellow. Then stir fry the tomatoes until soft, then stir the crab bricks together until the bricks are dissolved. When you eat, you mix water security ribs with crab water in the ratio of 1: 1, pour the tomatoes sautéed with crab bricks and add a little vinegar suddenly to the broth has a slightly sour taste, add 1 teaspoon of sugar.