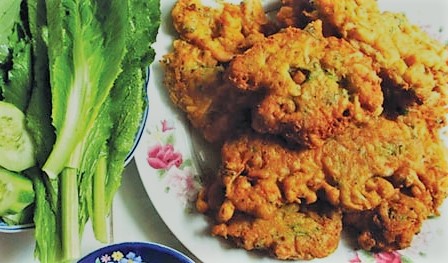 Crispy fried shrimp
Ingredients are easily found at markets, supermarkets, and convenience stores. If you can process them through your hands, you can turn into unique and delicious dishes instead of boring meals at home. Try this Crispy Banh Mi, guaranteed delicious and very delicious
Content is translated using Google Translate, not properly censored, we will try to complete the translation better in the future.
Implementation Steps
02
Take a bowl of about 2 cups of water, you give the shrimp, sliced onions, 2 eggs and season with 1 teaspoon of seasoning seeds, pepper, fish sauce more charming. Mix together with crispy batter and mix until well dissolved.
03
STEPS: - Turn on a large pan of oil, cook with high heat. You use a large spoon or a grit to take each of the cloves into the hot oil pan. - When the dough is beautiful yellow, remove it. - Do so until the end of the shrimp.