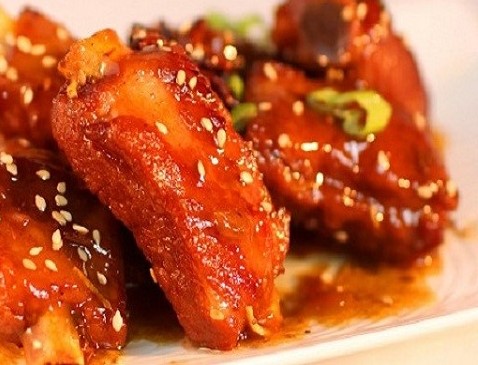 Sweet and sour ribs are made from a 5-star chef
To make delicious sweet and sour ribs in the right way, you need to choose the tenderloin ribs, rib cartilage with lots of cartilage, ruddy, lots of meat, low fat.
Content is translated using Google Translate, not properly censored, we will try to complete the translation better in the future.
Implementation Steps
01
- Ribs bought and washed. - Chop into bite-sized pieces. - Marinate the ribs with 1 teaspoon sugar and 1/2 teaspoon salt for 10 minutes.
02
- Done, fry the ribs to ripen, when the ribs are found to be okay. - Minced garlic - Shredded shallots
03
- Prepare 1 bowl for 4 tablespoons of sugar, 2 tablespoons of salt, 1 spoon of vinegar and a little water, stir the mixture (if you like spicy can add ground chili) - Put the pan on the stove, when the oil is hot, garlic onion In Africa, then for fried tomatoes. - Add chops and sauces, low heat