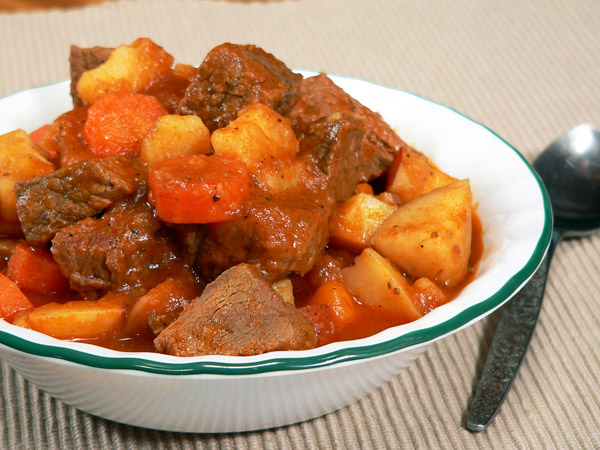 Beef stewed carrot
Beef is always a meat dish that most Vietnamese families are fond of, cows contain super high nutritional content plus carrots to add to the nutrition of the dish. Let's prepare the ingredients for this carrot stew.
Content is translated using Google Translate, not properly censored, we will try to complete the translation better in the future.
Implementation Steps
01
Material washed. Shredded carrots sliced into small, medium-sized squares. Beef is the same, cut into small pieces to make it smaller. Other ingredients put the shell on a small pot of water, wait until the water boils for 2 minutes, then let the cows in, see that the cow has re-cooked then take out to put it in a bowl, wait for the cows to cool down
02
Put the oil in the pan. When the pan is hot, add sugar, continue to cook for about 3 minutes. Then, add the chopped garlic and ginger to the pan, followed by fish sauce, salt, and finally beef. Cook for about 10 minutes, then add the carrots for another 15 minutes and then turn off the heat. You should taste it before turning off the stove to have the most appetizing dish.