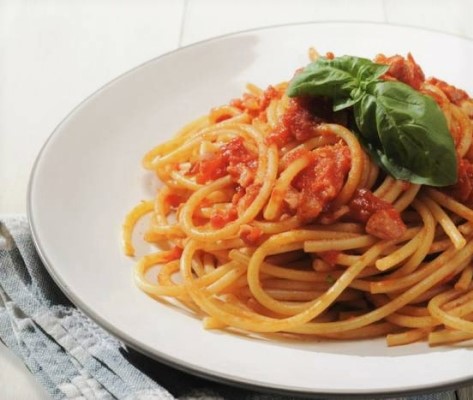 Spaghetti with minced meat, tomato sauce
Today, we make a European-style dish, but it is a bit Vietnameseized. Spaghetti with minced meat, sausage and tomato sauce.
Content is translated using Google Translate, not properly censored, we will try to complete the translation better in the future.
Implementation Steps
02
- Sliced sausages - Wash tomatoes then cut longitudinally - Prepare 1 pan with 2 tablespoons of oil, add minced garlic until fragrant, then add tomatoes to the island to create sauce
03
Then, mince meat, stirring continuously for about 2 minutes, stir the tomato sauce and stir until the mixture mixes for about 5 minutes. Continue, you add the sausages, stir well. You should season 1/2 tablespoon of seasoning to taste.