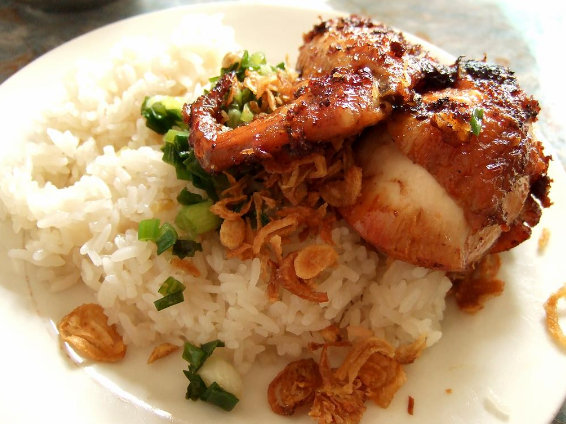 Sticky chicken - healthy breakfast
A simple breakfast with CHICKEN will be more warm when made at a hygienic home.
Content is translated using Google Translate, not properly censored, we will try to complete the translation better in the future.
Implementation Steps
01
Wash your rice like rice and cook it normally, but with less water left over. The ingredients you buy when you wash: - Chicken chopped if or leave the pieces depending on your family's favorite - Scallions finely chopped. - Minced garlic
02
You mix minced garlic, ground pepper and 3 tablespoons of marinated soy sauce with chicken to taste. Heat a pan with enough oil to fry the chicken. When frying chicken, add 1/5 cup of cold water to the softest chicken. When you see the chicken is cooked, turn off the heat.