8 famous dishes of the origin of Cherry blossoms
Japanese cuisine is always noticed by the whole world because the impeccable taste is accompanied by eye-catching presentation skills. All are perfectly blended to create a style of eating cherry origin. The 9 dishes listed below are the dishes that make up the strong position of Japanese cuisine as it is now.
1. Sushi
Sushi is a dish that when you say to Japan or just visit a Japanese restaurant is to call first. The food is usually sliced, served with typical sauces depending on each person's preference but the most common is Japanese soy sauce, wasabi or pickled ginger. When enjoying this dish, diners usually eat the whole piece in their mouth and slowly enjoy the full flavor that it brings.

The sour and sour taste of rice mixed with vinegar, the fresh taste of raw fish mixed with the pungency of wasabi each taste are clearly felt when enjoying. The most common sushi is tuna, squid, or raw shrimp.
2. Shabu-shabu
This is a Japanese hotpot, the main dish of the pot is sliced beef. The type of hotpot beef is carefully selected, the beef must be fresh, sliced into equal slices. When enjoying, diners dip the slices of meat into the hot pot when the beef is slightly pale, then put in the mouth to eat delicious.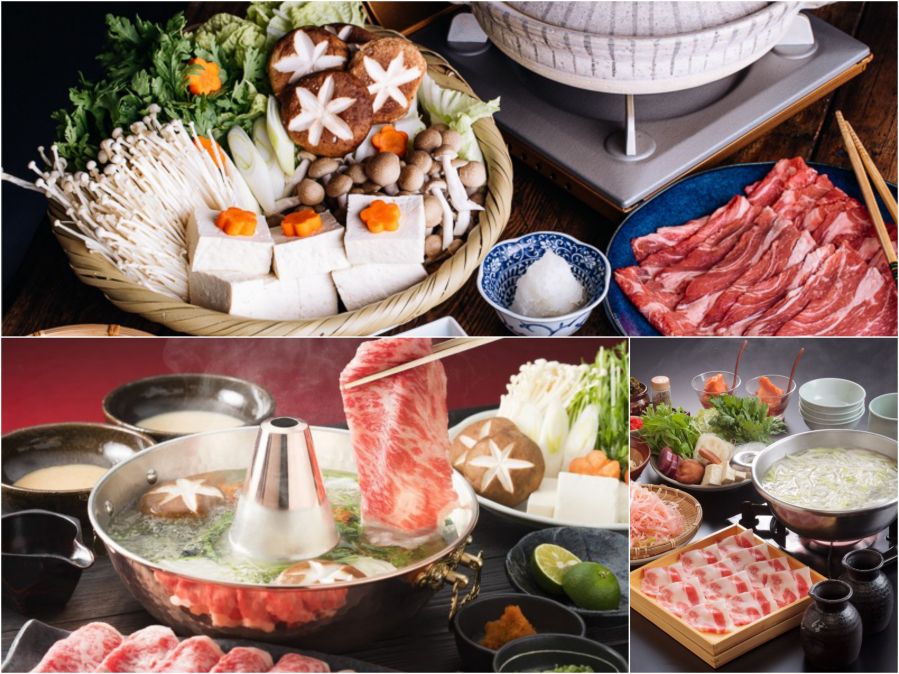 Raw materials for making hotpot soup are seaweed, shiitake mushrooms, cabbage, ... are good ingredients for health to create the sweetness of the broth.
3. Tonkatsu
This is a fried but very elaborate pork dish. The main material of the dish is fried flour, pork. Tonkatsu was born in the 19th century and has been popular in Japan until now. This dish is often served with cabbage and miso soup.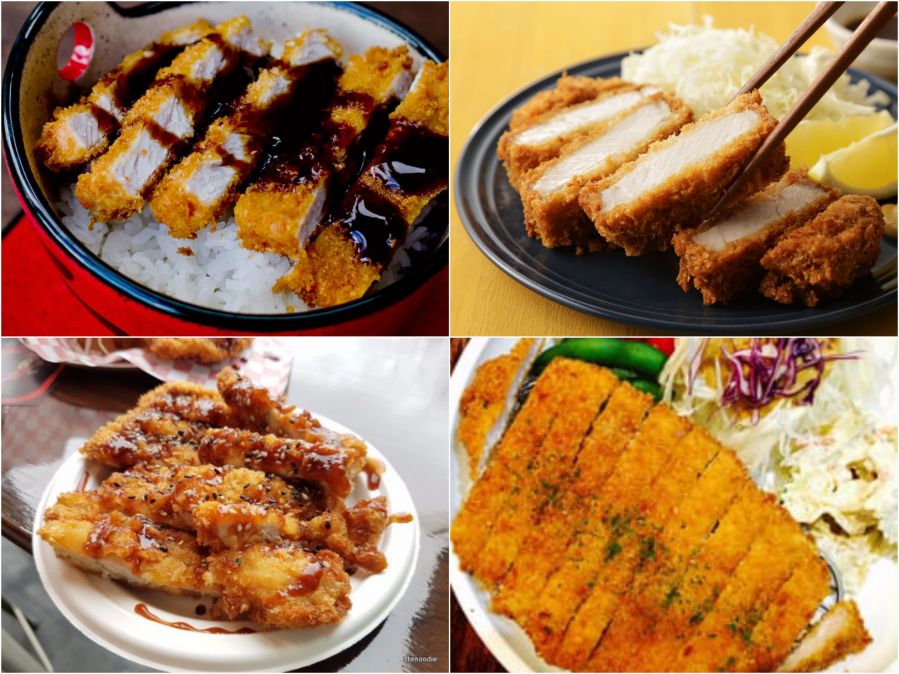 4. Sashimi
Sashimi is a traditional Japanese dish that is made with mostly seafood. Seafood to make Sashimi is selected through many processes, even when fishing to make it, you can also use specialized tools that do not touch seafood, ensuring that seafood is always fresh and fresh. Pieces must get the freshness properly.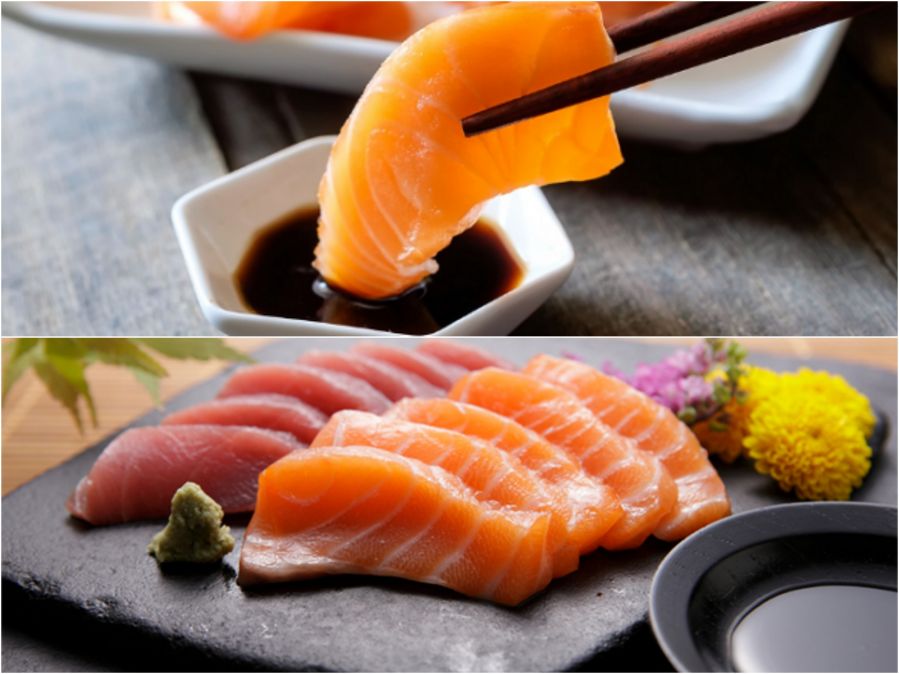 The types of seafood that Japanese people often choose to process are salmon, squid, sea shrimp, octopus, tuna, mackerel, etc.If vegetarians can also enjoy this dish when being replaced with seafood nutritious fruits and vegetables
5. Sukiyaki
This Sukiyaki dish is made with Rib Eye beef along with various natural mushrooms. This dish dominates Japan because of its rich flavor when dipped in egg sauce or Kikkoman sauce.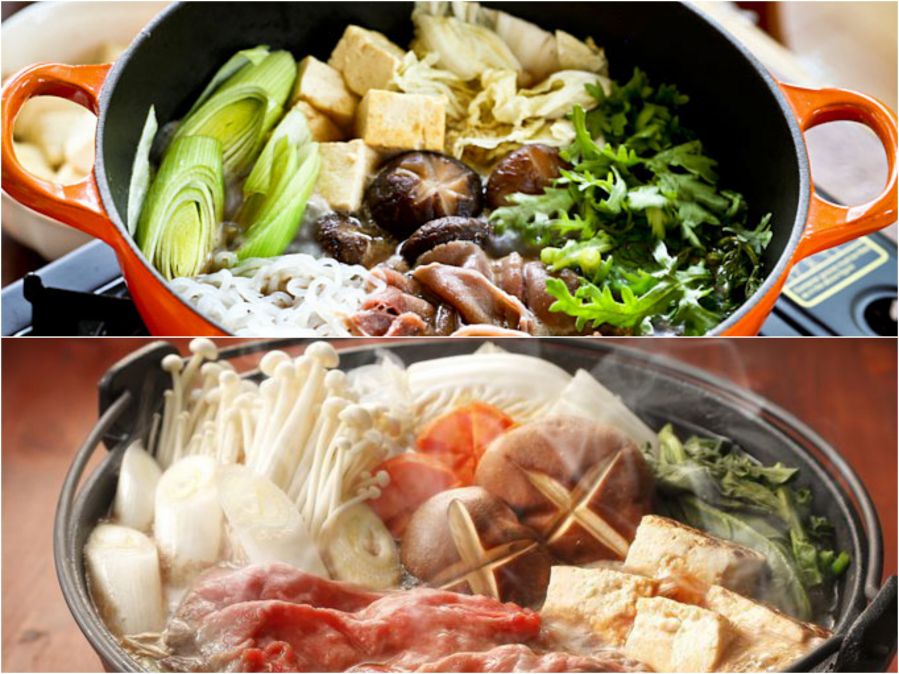 When enjoying, dip the sliced beef into the pot, when you see the meat cooked, enjoy.
6. Udon, Ramen and Soba Noodles

Udon Noodles
Udon noodles are made from flour, a little salt and water. This dish can be eaten hot or cold equally delicious and attractive. Udon noodles are long and milky. The broth was elaborately cooked to create a salty taste but mixed with a sweet sweet taste and blended well with each noodles.
Ramen
If you are a first-time ramen user, you will find that Ramen and Udon noodles are quite similar, but if you pay close attention, Ramen noodles have smaller and yellower noodles than Udon noodles. Ramen noodles are very popular and often served with pork, seaweed, fish cake, corn, cabbage, ... to satisfy each person's taste.
Mi Soba
Unlike the white color of Udon noodles or the bright yellow color of Ramen, Soba noodles are dark brown due to being made from buckwheat flour and wheat flour. Soba noodles can also be customized according to your preference, usually served with Japanese soy sauce, radish, seaweed, mustard. Usually Japanese people will enjoy this noodles on New Year occasions or major festivals in the country.
7. Sake

Sake is no stranger to Japanese cuisine lovers. The Japanese rice wine is made from top-class rice grains, which are popular in the winter when the weather is cold, and sipping next to a hot glass of wine to warm the heart. more emotional than usual. Sake is from ancient times, so far the taste of wine has a lot of difference due to the difference in rice materials in the production process.
8. Tempura

Tempura was born after the famous Sushi but is still loved by Japanese people because of the aroma and strange taste that make up the typical dish of the country of Detective Conan. Tempura is made from different types of seafood and vegetables are breaded and then crispy delicious.