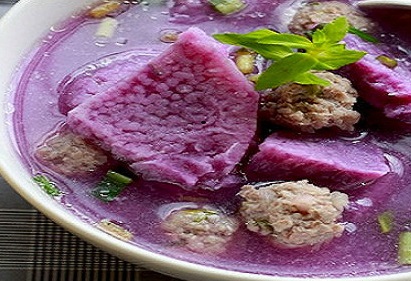 Boiled yam soup with minced meat
The soup enhances the taste for dry meals. Today, we cook sweet potato and minced meat soup to make the whole family more attractive. Yams will be a great dish when you take advantage of the ingredients again
Content is translated using Google Translate, not properly censored, we will try to complete the translation better in the future.
Implementation Steps
03
Prepare a pot of soup, add about 4 cups of water to the pot. When the water boils, cook the meatballs for about 2 minutes, then add the two pieces of yam to cook with the meat. Season with seasoning to taste. You should remove the upper layer of foam removed. When the soup is cooked evenly, turn off the heat and add a little pepper and cilantro to the surface. Good luck.