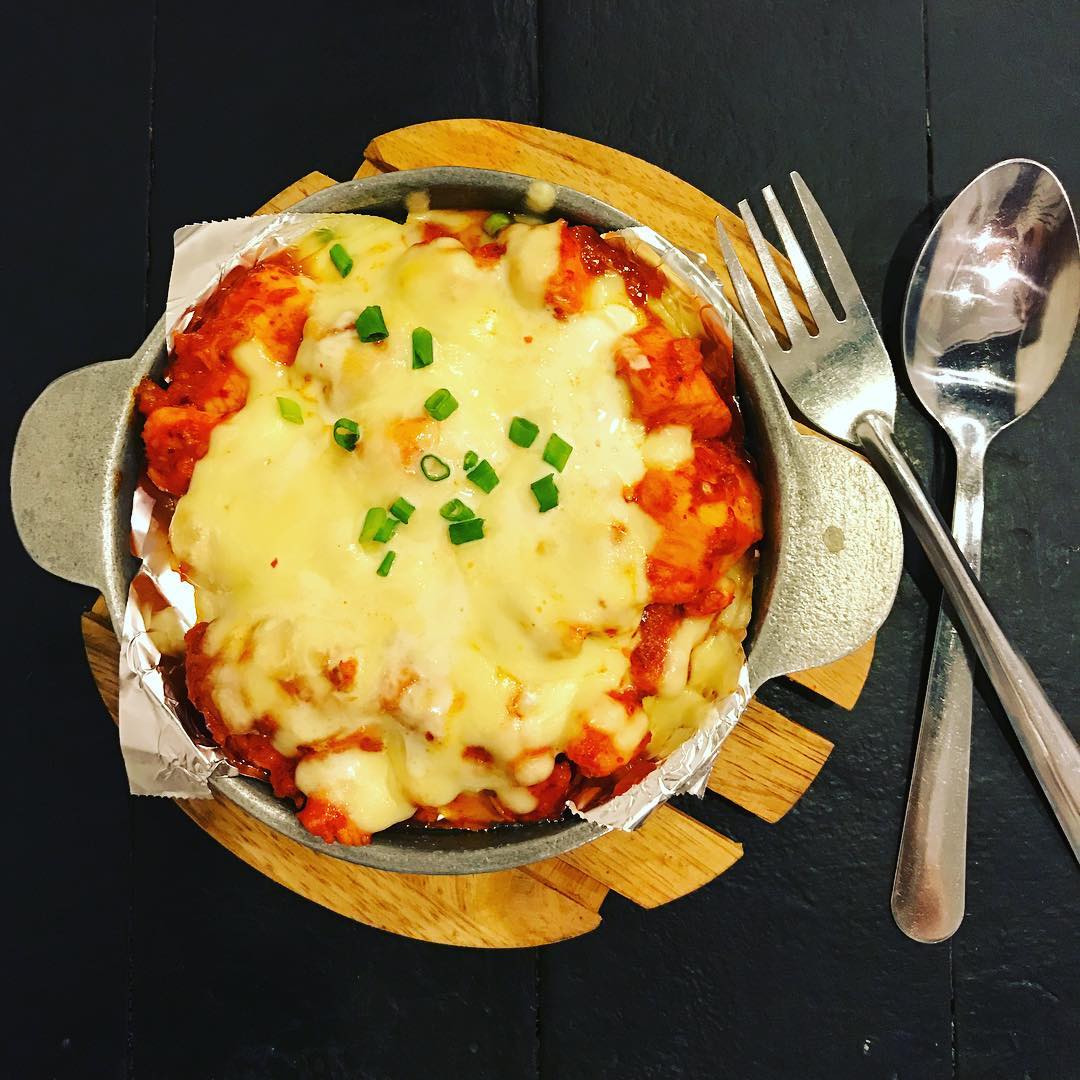 Chicken fried with fat cheese
If you are a fan of Korean cuisine, you cannot ignore this delicious and attractive dish.
Content is translated using Google Translate, not properly censored, we will try to complete the translation better in the future.
Implementation Steps
01
- Cheese you put in the freezer before 30 minutes - Chicken washed, cut into small pieces and marinated with 1 spoon of chili powder, chili sauce and cooking oil mix well - Chopped cabbage - Chopped green onion
02
- Fry the pan on the stove, stir fry the chicken until chicken is hunted, then stir in the cabbage and scallions.