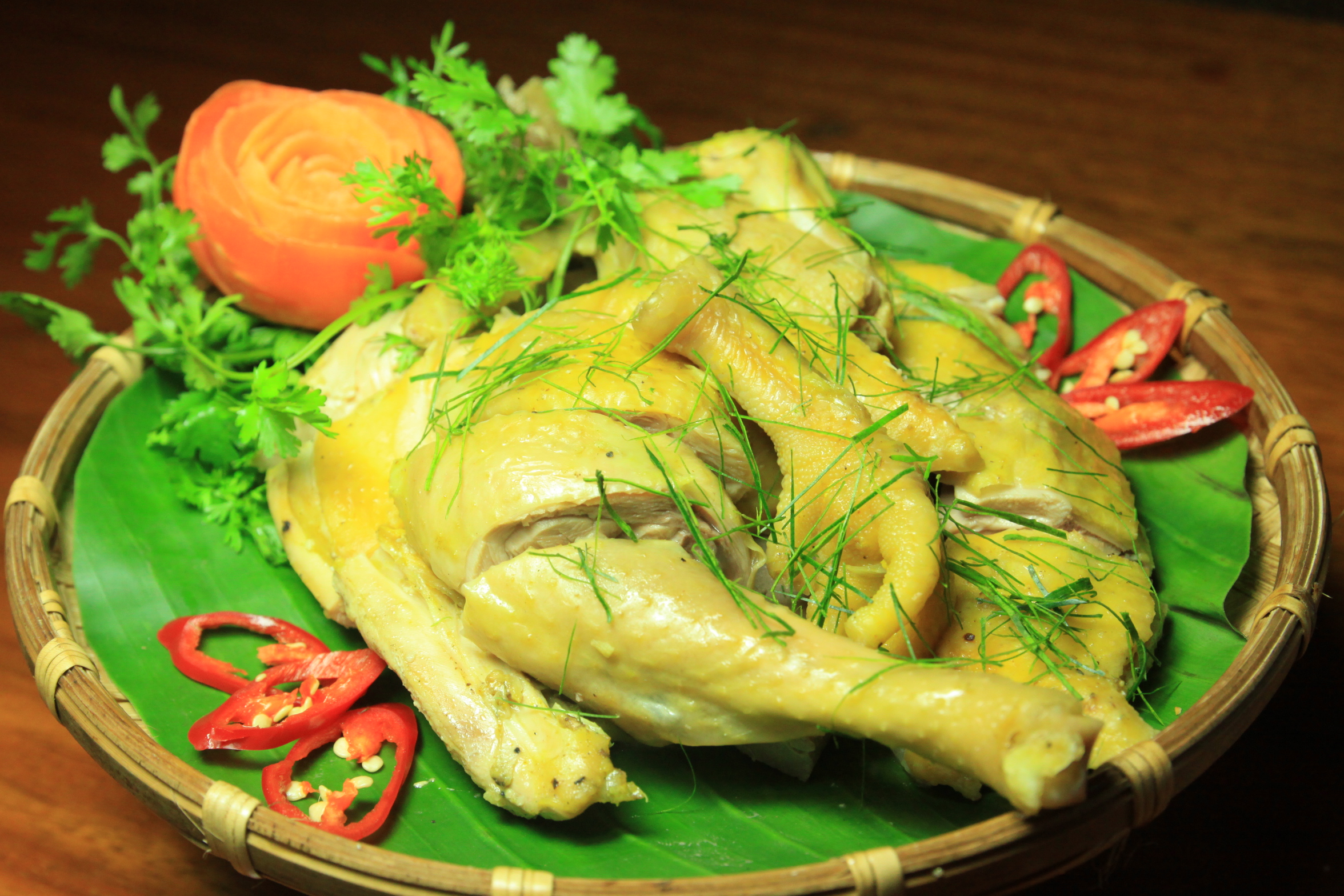 Chicken steamed leaves wish An Giang
Wishing is a citrus tree, growing in the Forbidden Mountain, unique flavor. Chicken to be steamed is a backyard chicken weighing 0.8-1kg, leave the whole marinated with salt, spices ... and then steamed for about 20 minutes. The chicken is just cooked, using a sharp knife to cut into pieces of about 2 fingers, chopped leaves to sprinkle. This dish gives diners a taste of the soft sweetness of the meat, the greasy taste of young chicken skin mingled with the intense taste of wishing leaves, the sweetness of bananas, the spicy of chili salt ...
Content is translated using Google Translate, not properly censored, we will try to complete the translation better in the future.
Implementation Steps
01
Put the chicken in a pot and add 2.5l of clean water, sugar, granules, salt to taste and then cook on the stove for 5-10 minutes, then take the chicken to the basket to drain. Wait for the chicken to cool down, chop the chicken into bite-sized pieces.
03
Place the chicken pot on the stove and cook over medium heat until the rice flour around the edges of the clay pot is hardened and then turn off the heat.