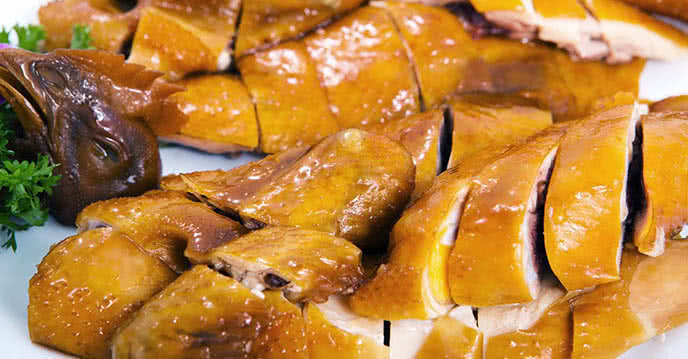 Chicken steamed with soy sauce
The way to make steamed chicken with soy sauce is simple but if you want the dish to taste premium, you need to have your own special techniques. Many people think that steamed soy sauce is easier to eat and also cooler than chicken steamed with soy sauce, but steamed chicken with soy sauce has many great uses for health that you may not know. Not only delicious, but also steamed chicken with soy sauce also retains the flavor as well as nutrients in chicken, has the effect of nourishing the body, providing plenty of protein, ...
Content is translated using Google Translate, not properly censored, we will try to complete the translation better in the future.
Implementation Steps
01
- Chicken preliminarily cleaned, dried and put into a large bowl, marinated with 5 tbsp of soy sauce + 1 tbsp of sugar + 1/2 tbsp of sesame oil + 1 tbsp of white wine + 1 tbsp of seasoning seeds and 30 minutes for absorbent Spice. - Ginger washed, shredded shredded shells - Onions peeled, repaired and then sliced - Onion washed only take white root, stuffed into chicken belly - Put ginger and onions to the bottom of steamed steamer, put chicken in then set the pot on the steamer for about 30 minutes and cook the chicken. - When the chicken is cooked, lift the steamer from the pot.
03
- Steaming chicken with water You add a little soy sauce + minced garlic + chili, stirring to make the sauce is the finished dish. Steamed chicken with soy sauce has a mild flavor, eating into it also makes the sound bar, not too dark, not too fat, just a little fragrant of chicken meat blended with soy sauce but it is easy to make people enjoy it. crush.