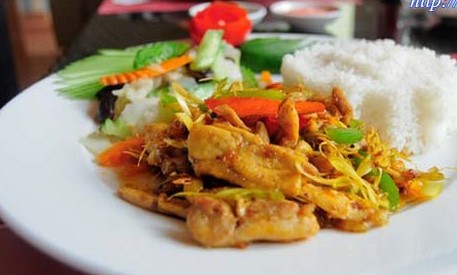 Chicken stir-fried with lemongrass and chili
Chicken dishes are always popular with Vietnamese people, processing chicken dishes changes every day to make family taste more rich, then this fried chicken dish with lemongrass and chilli will solve your problem. This dish served with hot white rice is very delicious
Content is translated using Google Translate, not properly censored, we will try to complete the translation better in the future.
Implementation Steps
01
- Lemongrass peeled off the outer dry layer - Minced lemongrass, chili and garlic together. - Chicken washed, cut into pieces to taste. You should marinate the chicken together with minced garlic, pepper, fish sauce and sugar for about 20 minutes before processing the chicken to taste.
02
Put some oil in a pan. When the oil is hot, add minced garlic until the garlic is fragrant, stir fry the chicken evenly when you see the chicken hunt, add the minced mixture then with the chicken. Add some curry powder to make chicken flavored.