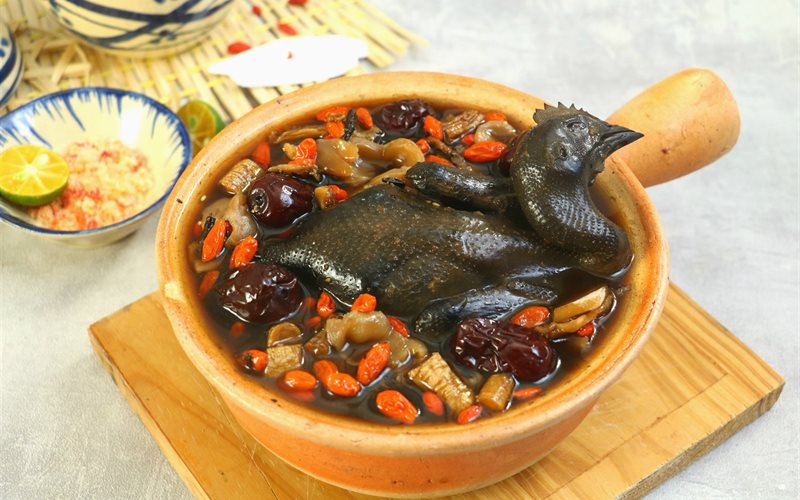 Chinese medicine chicken evil
Each piece of tender chicken with the aroma of Chinese medicine will give you and your family an extremely attractive dish. This dish is very effective when used for kidney, blood, heat, ...
Content is translated using Google Translate, not properly censored, we will try to complete the translation better in the future.
Implementation Steps
02
Chinese herbs and goji berries are washed and cut into long sections then washed ginger, shaved, thinly sliced Evil Chicken washed, then soaked in water with white wine for about 15 minutes, then use a clean towel to wipe dried
02
Add chicken to the claypot with herbs, ginger and coconut water. Finally, you add 1 teaspoon salt, 1 teaspoon seasoning seeds, 1/2 teaspoon pepper and then cover the chicken in the stew for about 60 - 70 minutes to cook the chicken.