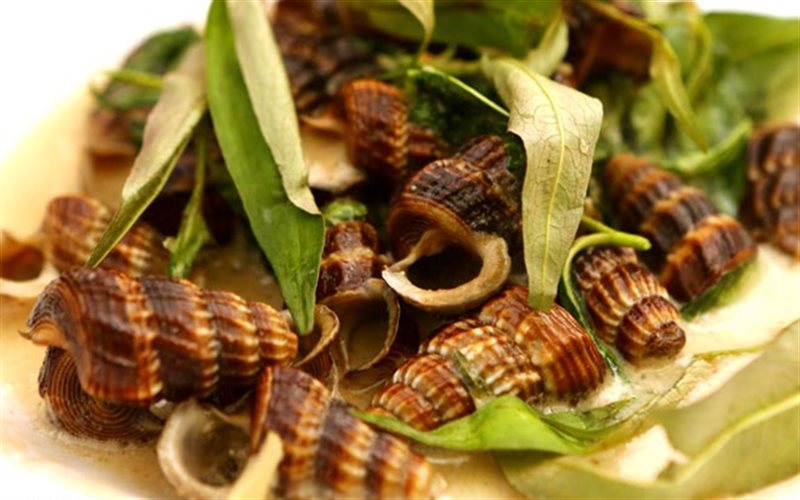 Coconut fried snails
Coconut greasy fried snail dish is a very delicious junk food, loved by many people. Coconut fried snails suck fat, spicy aromatic flavor, seducing people from the name.
Content is translated using Google Translate, not properly censored, we will try to complete the translation better in the future.
Implementation Steps
02
Before processing shock absorber with half a cup of white wine (if you can not do it, you will not smell snail but smell the rice wine bar bar aroma).
06
Season with salt and sugar, taste better, to add laksa leaves. Add boiling water for about three minutes, add coconut milk, and cook for another minute. Add laksa leaves for the last time.