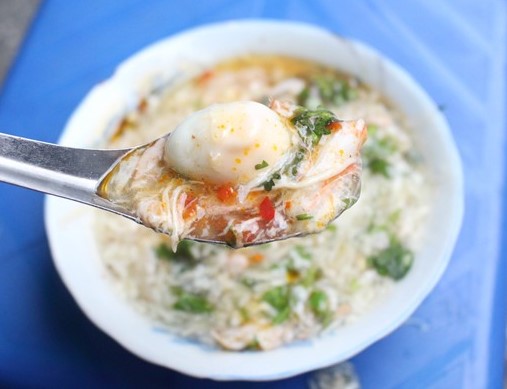 Nutritious mixed crab soup
A nutritious crab soup for the whole family dear vapf on the weekend is also a good idea. Join VN Cooking in the kitchen with this mixed crab soup.
Content is translated using Google Translate, not properly censored, we will try to complete the translation better in the future.
Implementation Steps
01
Boiled pipe bones with clean boiling water to remove dirt. Cook bones for 1 hour to make sweet soup broth. Crabs washed, boiled. Then, remove the crab meat.
02
- North 1 pan on the stove, hot pan for a little oil and then stir fry crab meat until fragrant.
03
- Wash corn, peas, green onions. - Beat the egg whites - Mix together the flour with a little water.
04
- Add corn kernels and peas to cook water - When corn kernels and beans are added, add crabs, seasonings with seasoning seeds, salt, sugar, fish sauce to taste
05
- Next, slowly pour the egg white into the bowl in 1 direction to create a beautiful pattern. - Finally, add the dough, note that pour slowly, until the soup pot is viscous, stop (do not pour immediately at once will easily thicken) - Cook until the soup pot changes color in the ladle to the cup, sprinkle coriander, add pepper powder, arbitrary chili up and enjoy.