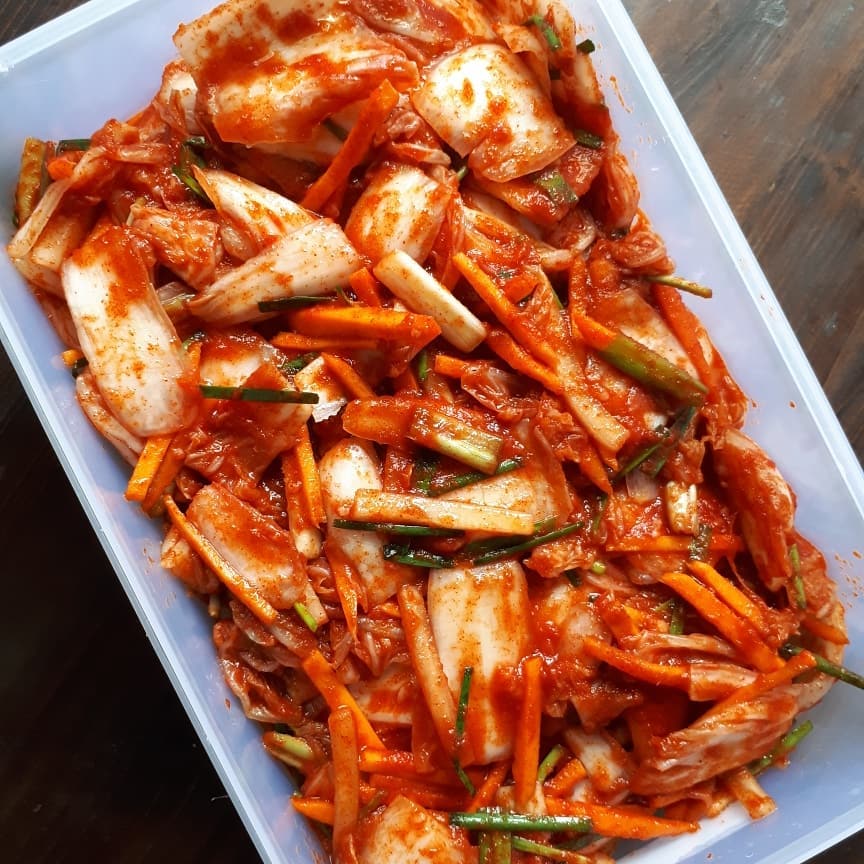 Kim Chi Korea
Come to South Korea today with kimchi featuring cold country with VN Cooking
Content is translated using Google Translate, not properly censored, we will try to complete the translation better in the future.
Implementation Steps
01
- Separate the cabbage into brine and then take it to drain. - Put white salt over the cabbage to leave for 7 hours.
02
- Pumpkin, boiled, crushed - Pear peeled, finely chopped water
03
- Put rice flour in a bowl with chili powder, minced ginger garlic, pear juice, crushed pumpkin, 2 tablespoons of soy sauce, 2 teaspoons of salt and seaweed stirring the mixture.
04
- Finish draining, rinse with water (should be washed 3-4 times to eliminate salt in cabbage) - Chopped green onion - Shredded radish
05
- Add the green onions, white radish and the sauce together, mix well