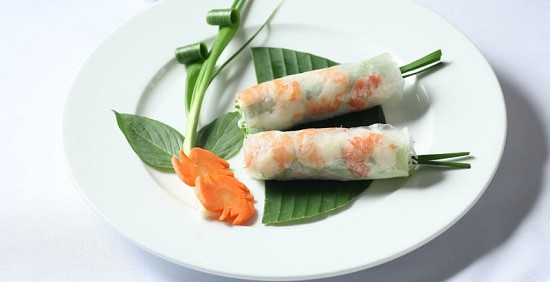 Grilled shrimp and shrimp salad
Roll is a simple dish, but it is loved through many stages. Shrimp and shrimp rolls will bring a strange delicious taste, not bored when eating for the whole family.
Content is translated using Google Translate, not properly censored, we will try to complete the translation better in the future.
Implementation Steps
02
Vegetables you bought and washed. - Salad with leaves - Shallots long
03
Spread rice paper on a flat surface, waving a little water to create moisture that is easy to roll (depending on the type of rice paper and get the right amount of water). Turn to salad, noodles, meat, shrimp, shallots and then roll all beautiful.
04
BAKED WATER Mix 1 tablespoon of black soy sauce with 3 tablespoons of cold water, low sugar, 1 tablespoon of peanut butter, 2 tablespoons of soy sauce and heat the mixture for about 2 minutes, then turn off the heat to make a smooth paste.