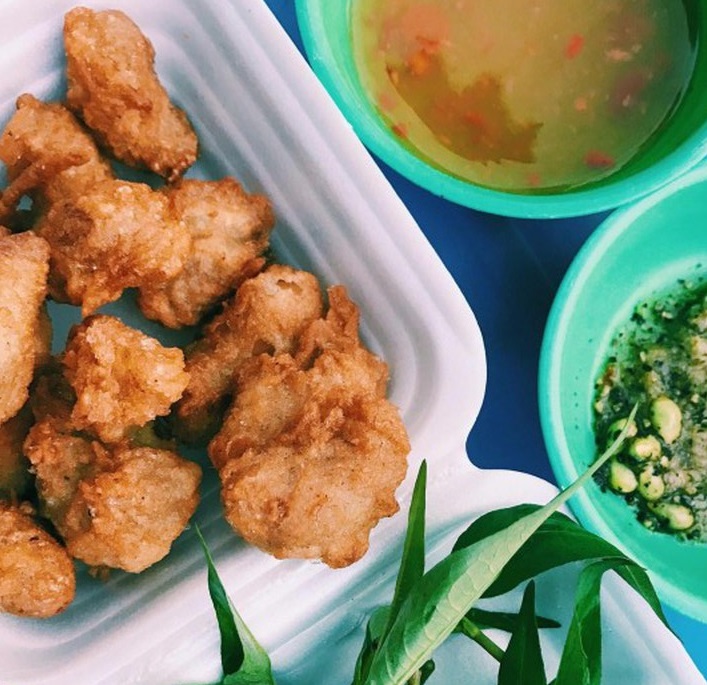 Crispy fish stomach
Stomach fish strange but delicious taste when fried through a layer of crispy flour, food of the West every afternoon when the sidewalk is always crowded. Have you tried
Content is translated using Google Translate, not properly censored, we will try to complete the translation better in the future.
Implementation Steps
01
When you buy fish stomachs, you need to clean them with salt water then steam the fish's stomach.
02
Mix deep-fried flour with 1 tbsp of pepper, 2 tbsp of seasoning seeds, 1/2 tbsp of sugar, together with 1.5 cups of filtered water. Stir to dissolve the powder in water. Once the batter is viscous, take the steamed fish stomach and add it to the batter.
03
Prepare a large pan of oil, when the oil is hot you put each piece of fish stomach to avoid hot oil. When you see the stomach of the outer layer of fish is yellow, you take out, let through a layer of oil absorbent paper after that, display a plate. This dish you dipped with salt and pepper mixed 1 little switches or you can buy bottles of sweet and sour sauce served with laksa will be great snacks for you.