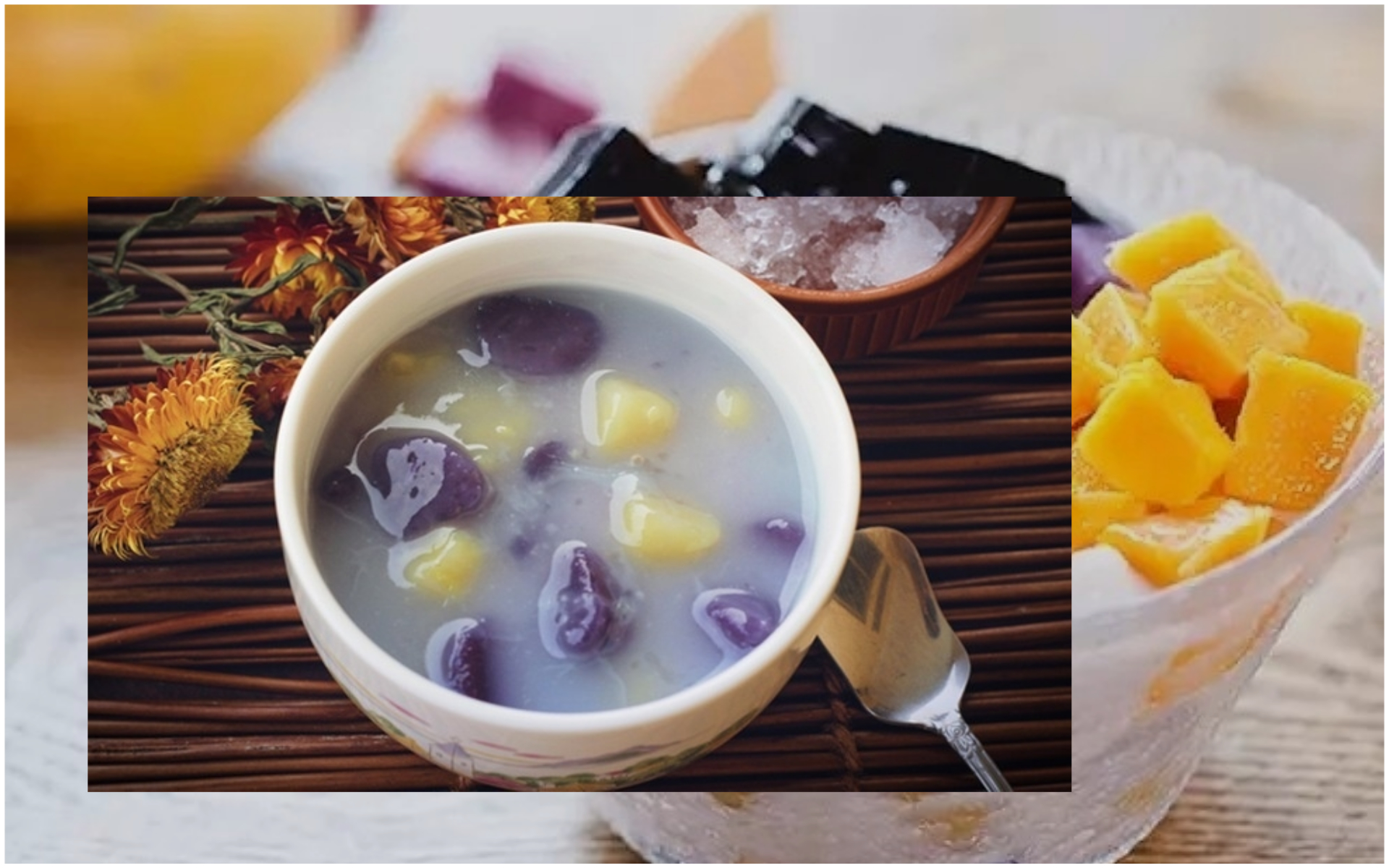 Taiwanese sweet potato sweet soup
This sweet potato tea has been popular with young people in recent years, with a strange mouth, aromatic sweet, passionate sweetness.It is suitable for making desserts for parties, festivals or simply. free evenings
Content is translated using Google Translate, not properly censored, we will try to complete the translation better in the future.
Ingredients
Purple sweet potato
2 tuber
Yellow sweet potato
2 tuber
Implementation Steps
02
Finely grind potatoes, sieve through a sieve to remove lint. Pour 150g of tapioca flour into the purple sweet potato mixture. Crush the potato part of 2 pieces really min. For turn the dough split evenly 2 sports Knead the dough with potatoes thoroughly until the potatoes into a smooth block, when the potatoes were smooth and into blocks, you take a few potatoes rotate into long cylinders and then cut into members
04
Prepare 1 pot of water with about 1 liter of water, when the pot of boiling water you add coconut milk and sugar to stir. You add 3 tablespoons of tapioca flour to the pot of water and stir. Once all the ingredients have melted, add the potatoes to the pot.