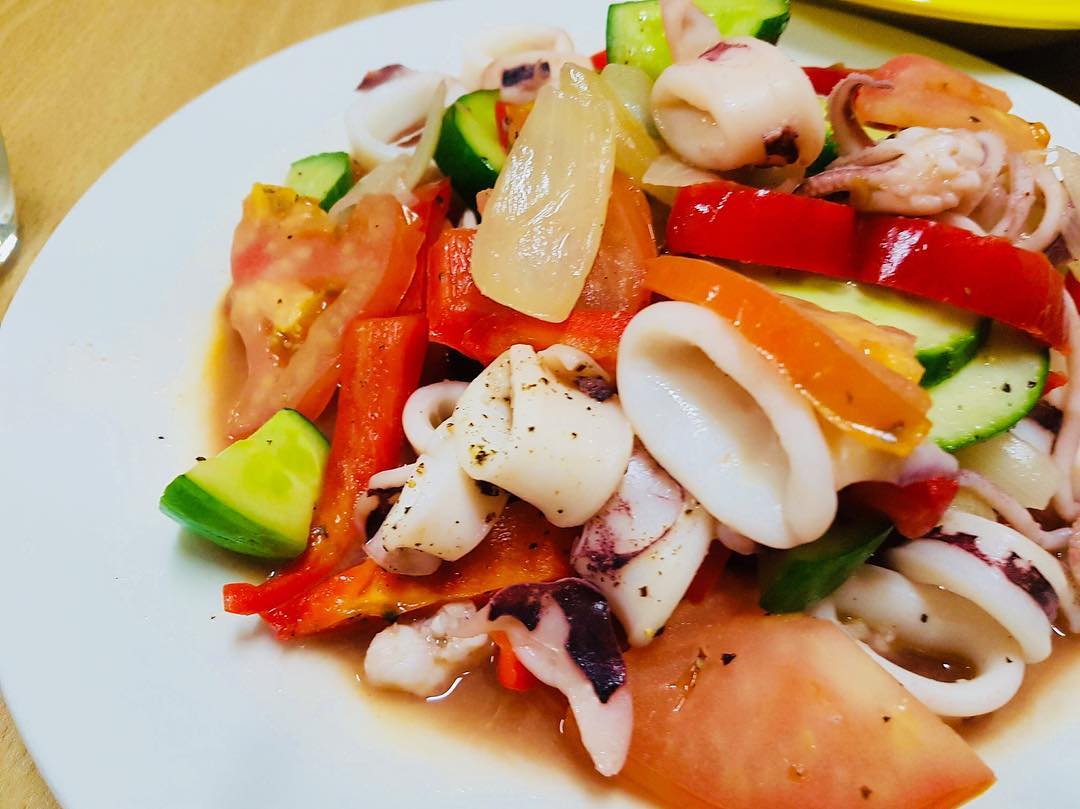 Fried squid with sweet and sour vegetables
Sweet and sour squid dishes, stir-fried with nutritious vegetables, so eat very well. Served with white rice is the best.
Content is translated using Google Translate, not properly censored, we will try to complete the translation better in the future.
Implementation Steps
01
- Squid washed, cut into pieces - Cucumber split in half, cut into pieces - Tomatoes, pineapple slices
02
- Sliced shallots - Add tomatoes and pineapple to marinated shrimp with 1 teaspoon of sugar
03
- Put the pan on the stove, act onions, stir-fry the scallions, stir fry the squid - Add 1 spoon of fish sauce and remove it.