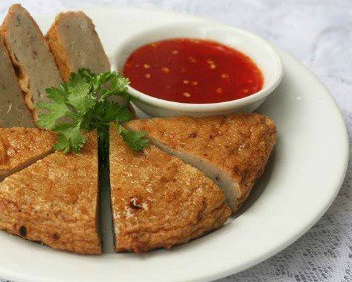 Grilled fried fish rolls delicious at home
Traditional fried grilled fish done all the stages at home is nothing. Let's point to the ability to try the fish cake made at home with absolutely safe and aromatic flavor for the whole family meal.
Content is translated using Google Translate, not properly censored, we will try to complete the translation better in the future.
Implementation Steps
01
When buying fish you should wash back 1 water for safety, then cut into small pieces for easy grinding. Put minced pork in a bowl containing fish wedges with: - 2 tablespoons fish sauce - 1 tablespoon baking powder - 1 teaspoon tapioca flour - 1/4 teaspoon turmeric powder - 1/4 teaspoon pepper - 1 spoon sugar - 1 little scallion finely chopped You mix the mixture, then wrap a layer of food wrap then put in the cool compartment for about 1 hour to create a smooth and chewy meat.
02
After an hour of cooling, take out the meat and put it all in the blender, finely mince the meat (if the blender is small, you can split it into small pieces). The grilled chopped part of you squeezed into thin pieces evenly, beautifully.
03
Put the pan into hot oil pan (you should fry with medium heat until it is cooked evenly), fry until you see the yellow pies are removed and put on a sheet of paper to absorb the remaining oil. Grilled fish made at home, smooth, hygienic, served with hot white rice dipped in sweet and sour sauce or salt and lemon pepper are both delicious.