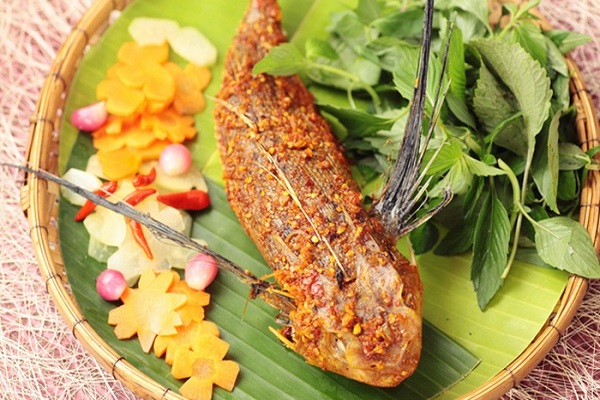 Grilled gecko with salt and chili
Idyllic idyllic cuisine that imbues the taste of the open sea
Content is translated using Google Translate, not properly censored, we will try to complete the translation better in the future.
Implementation Steps
02
Make grilled gecko sauce with salt and chili as follows: Put in a small bowl 1 teaspoon seasoning seeds, 1/2 teaspoon ground chili, 1 teaspoon minced garlic, 1/2 teaspoon honey, 1 teaspoon soy sauce peppers, 1/2 tablespoon oyster sauce, 1/2 tablespoons colored cashew oil. Mix to mix well.
03
Use a brush to apply the mixture to the grilled fish on the stove. Wait for the fish to absorb, return to the surface, spread on the lower surface. Do the same with the other fish. When you see the fish are almost cooked, apply another layer of sauce, then take the fish out of the kitchen.