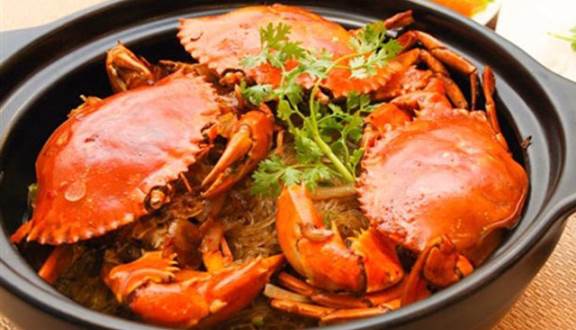 Homemade crab hotpot at home
A pot of sea crab hotpot with the red color of the broth, along with the color of the shell of the crab and the passionate aroma. In the cold weather, sitting around the family pants to enjoy sea crab hotpot is a great thing.
Content is translated using Google Translate, not properly censored, we will try to complete the translation better in the future.
Ingredients
Dried Shredded Squid
100 gram
Golden Needle Mushroom
100 gram
Implementation Steps
01
- Soak the crabs in water before processing - Chop the crabs into 4 parts - Separate the crab bricks into a cup - Wash the crab meat again
02
- Pork bones washed with salt water. - Cook with water, when boiling, turn off the stove, remove the measuring water. Boil again for about 2 hours - Done, remove the bones into a bowl, continue to cook the broth with granules, salt, fish sauce, sugar
03
- Dried shrimp and squid in warm water soak for about 15 minutes. - Remove the ink and tear small pieces - Clean straw mushrooms - Kimchi mushrooms remove the root, soak in water for 10 minutes - Peeled onion - Cut tomatoes - Cut corn into 4-5 pieces
04
- We marinated 1 tablespoon minced garlic, salt, sugar, pepper into the crab to absorb about 30 minutes. - Put the pan on the stove, when the oil is hot, add the minced garlic, then stir fry the crab tiles, followed by the dried squid, the dried shrimps when cooked then pour into the pot of water.