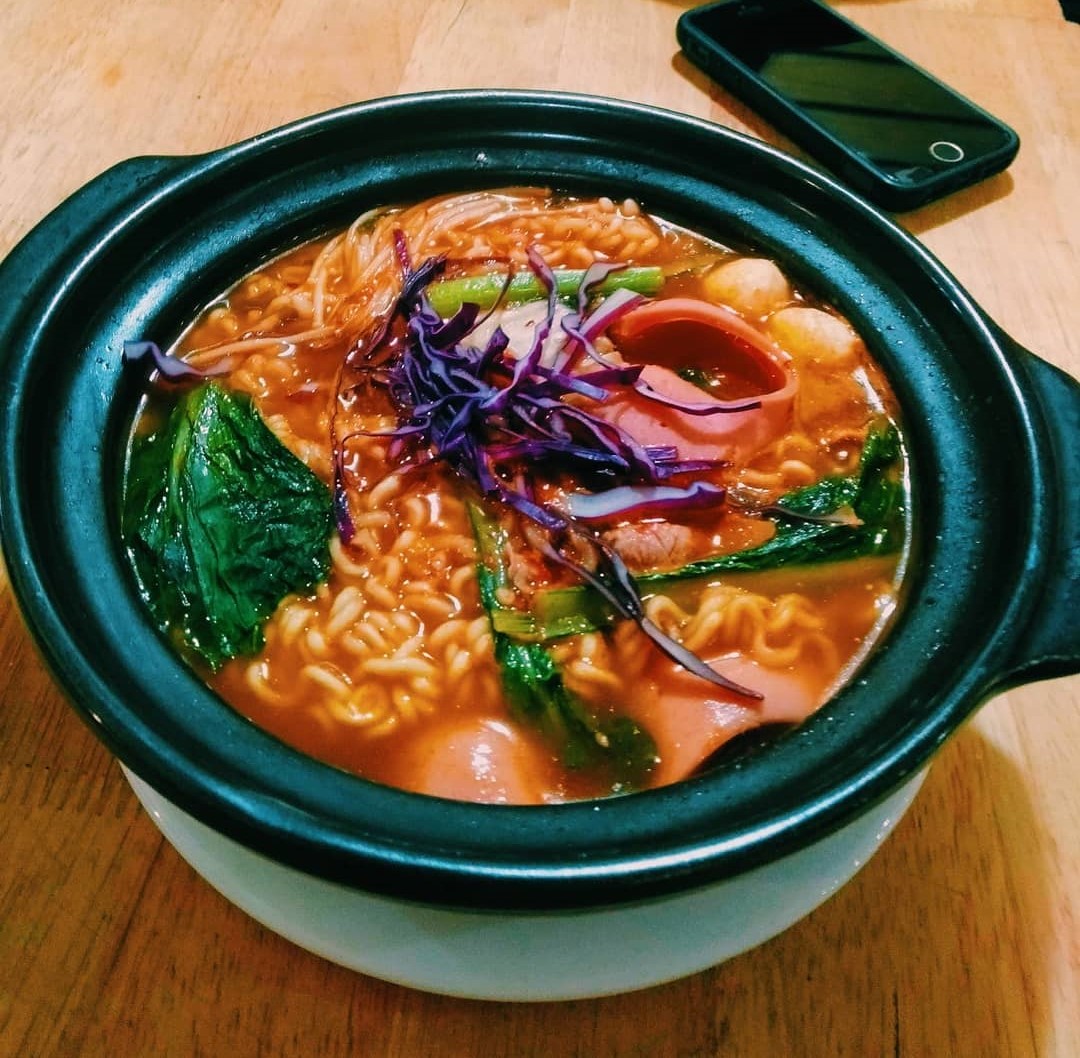 Korean Spicy Noodles
This spicy noodle has been very hot in the past and currently has not shown signs of cooling down. This dish is not as boring as regular noodles, so it is very popular.
Content is translated using Google Translate, not properly censored, we will try to complete the translation better in the future.
Ingredients
Golden Needle Mushroom
30 gram
Implementation Steps
01
- Kimchi mushroom rooted - Shrimp beard, squid cleanly cut - Sliced onions - Sliced sausages - minced ginger
02
- Heat the clay pot with a little oil, add the minced ginger. - When the ginger is fragrant, add 1 cup of water to each pot, add the kimchi and chili powder and stir.
03
- Season the water with 1/2 teaspoon sugar, 1/2 teaspoons granules, 1/2 teaspoon fish sauce - When the pot of water is boiling, add noodles to cook