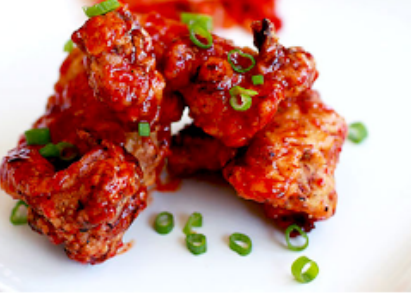 Korean-style fried chicken - just like Oppa likes
This Korean-style fried chicken is crispy on the outside with a delicious sauce, not as boring as traditional fried chicken. The meat inside is soft but not friable, has a moderate toughness.
Content is translated using Google Translate, not properly censored, we will try to complete the translation better in the future.
Ingredients
Chili powder of Korea
1 spoon
Implementation Steps
01
- Onion, minced garlic - Chicken washed, cut into cubes - Put chicken, minced garlic onion, 1 teaspoon salt, 1/2 teaspoon of pepper in a bowl, mix well and place in an airtight bag to prevent cool 4 hours
02
MAKE SAUCE SAUCE - Chopped green onions - Minced garlic - Lemon juice Onions, mix well
03
MADE POWDER - Add baking powder, cornstarch, 1/2 teaspoon salt, 1/2 teaspoon pepper, 1 teaspoon sugar and 1 cup cold water to mix, dissolve the dough.