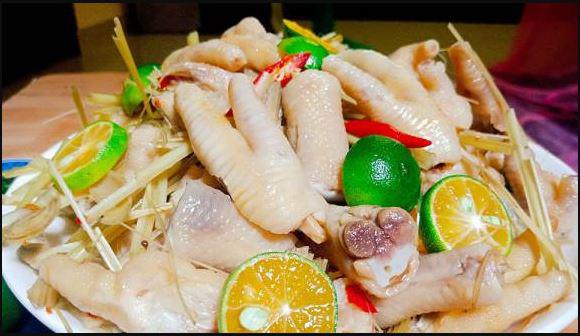 Pickled lemongrass chicken legs
The mild sour aroma makes you unforgettable
Content is translated using Google Translate, not properly censored, we will try to complete the translation better in the future.
Implementation Steps
01
Chicken feet bought and washed, cut off the nail, if the foot is still skin, peel off to clean, then soak in salt water for about 10 minutes
03
Catch boiling water for chicken feet and boil briefly. Boil water with some slices of ginger, a pinch of salt, a few branches of lemongrass to boil together to eliminate the odor of chicken feet.
05
First, boil about 1 liter of water. For boiling water, add about 6 teaspoons of sugar, 6 tablespoons of good fish sauce, 1 teaspoon of salt to stir well to dissolve the spices. Use a spoon to remove the foam so that the chicken foot bath water is clean. This fish sauce mixture will boil for about 1 minute, then turn off the heat to cool. then pour into the glue to the chicken feet