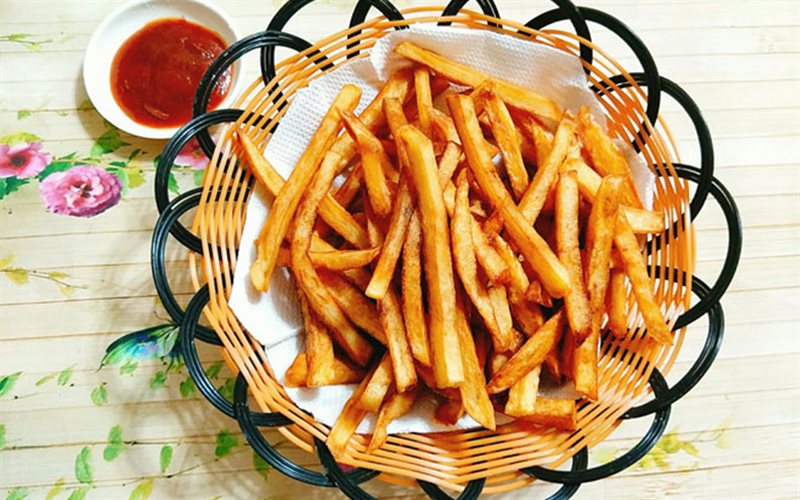 Potato sticks
Content is translated using Google Translate, not properly censored, we will try to complete the translation better in the future.
Implementation Steps
01
Potatoes peeled, washed. Washing with salt water will keep the potatoes from blackening. Then bring to steam. Potatoes after steaming cooked, we put in a bowl and use a fork to mash the potatoes out. Next, add sugar, a pinch of salt + pepper + 10gr unsalted butter + 1 egg yolk. Mix.
02
To make the potato smooth, take a tray and place the potatoes in the coffee to make the potato smoother. Next, add the rice flour to the potatoes and mix well. Then put the potatoes in the bag, cut a small hole. Sprinkle the fried dough evenly on top, rolling gently to keep the dough together.
03
Next bring the fried, (fire slightly larger). Fry the gold on both sides, and produce an oil-proof paper. Potato sticks served with chutney, the taste of fat and crunchy is very delicious.