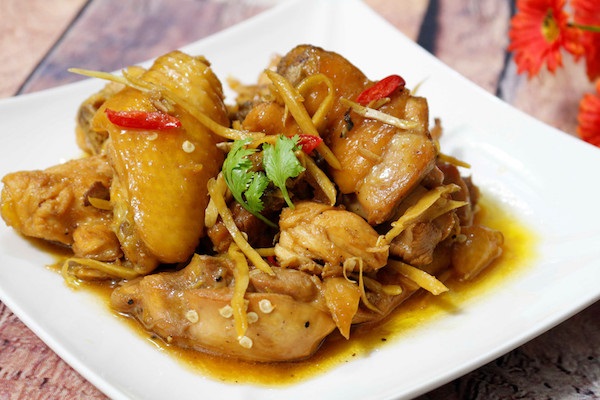 Warehouse ginger chicken
The sweet taste of chicken, the warm taste of spicy and spicy ginger branch will surely make you unforgettable.
Content is translated using Google Translate, not properly censored, we will try to complete the translation better in the future.
Implementation Steps
01
Use white wine, grain salt, crushed ginger to clean the chicken and eliminate the bad smell of the chicken. Chicken after washing, you cut small pieces to taste, marinate 1-2 tablespoons fish sauce, 1/2 teaspoon pepper, 1/2 teaspoon MSG, 1 teaspoon cooking oil, 1 little ginger, All mix well, marinate for 15 minutes. Shredded, chopped shallots.