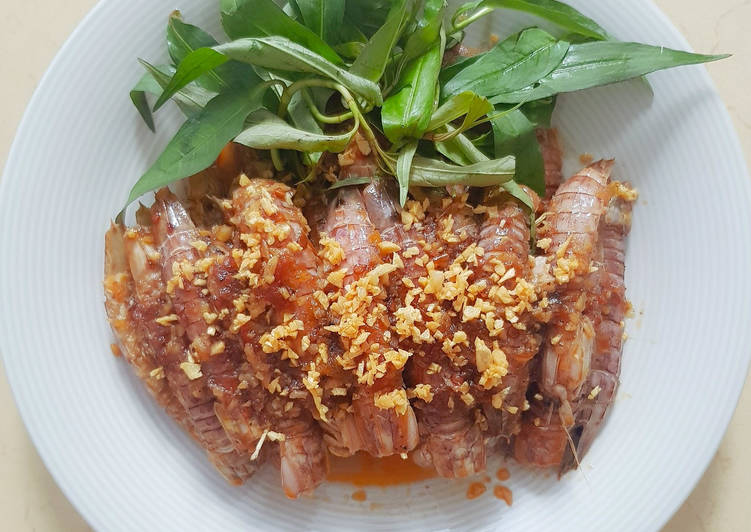 Burning shrimp with garlic
The cumbersome layer of shrimp, mixed with the rich layer of garlic sauce, sips and forget to return
Content is translated using Google Translate, not properly censored, we will try to complete the translation better in the future.
Implementation Steps
01
Shrimp bought about peeled off the outer shell, bring clean to drain. Using scissors to cut a vertical line on the back of the shrimp, bring marinated shrimp with seasoning seeds for about 15 minutes to infuse the shrimp. Cut the garlic into slices and mince the garlic. Chili stalk away, washed, chopped to separate out. Aromatic herbs washed, soaked in salt water soaked in about 15 minutes and then picked out to drain.
02
Put the pan on the stove to add cooking oil and bring to a boil. When the oil boils, add the fried shrimp and fry. After that, take out shrimp with oil absorbent paper. Add the garlic until fragrant until the garlic turns to fragrant, turning yellow. When you see the garlic is slightly yellow, you put the shrimps in the shock and hands