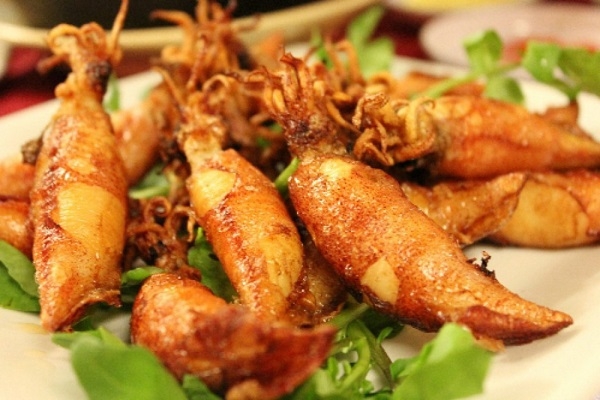 Fried squid fish sauce
Fried squid dishes just keep the sweetness, soft and supple of the squid with a crunchy crust, and eat forever without knowing.
Content is translated using Google Translate, not properly censored, we will try to complete the translation better in the future.
Implementation Steps
01
Roast the pan to fry the squid with a little salt, until the salt is dry and turn light yellow, pour the salt away and add the oil. With this method, when fried, the squid will not be sticky and have a nice yellow color.
02
When the oil is old, add the squid and fry all sides on a low heat. Next, you take the squid to a small basket to drain the oil, pour out the oil in a frying pan and then fragrant with 1 spoon of onions, minced garlic (more garlic offline) and a little chili. Fill the pan completely with the squid, then pour the pre-mixed fish sauce all over the squid, turn down the heat to a small level until the squid ink turns yellow, dark cockroach wings, fish sauce surrounding the ink.