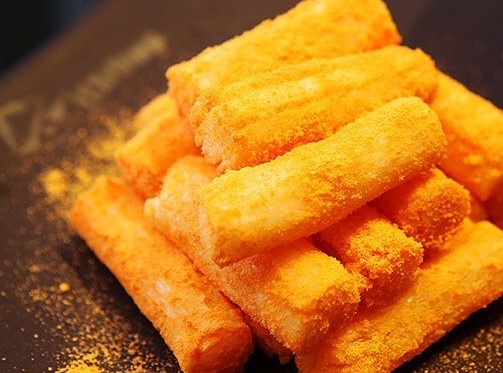 Korean rice crackers shake cheese
Rice cakes are made with a different recipe, simpler but still retain the delicious taste characteristic of rice cakes. This dish is a favorite snack because the harmony between Europe and Asia is very clear but worth to enjoy.
Content is translated using Google Translate, not properly censored, we will try to complete the translation better in the future.
Implementation Steps
01
- Boil rice cake for about 5 minutes to make it cooked and soft, then take it out and put in a bowl of cold water
02
- Put the oil pan on the stove, when the oil is hot you fry the bread - Fry until you see the cake slightly yellowish, take it out into the bowl