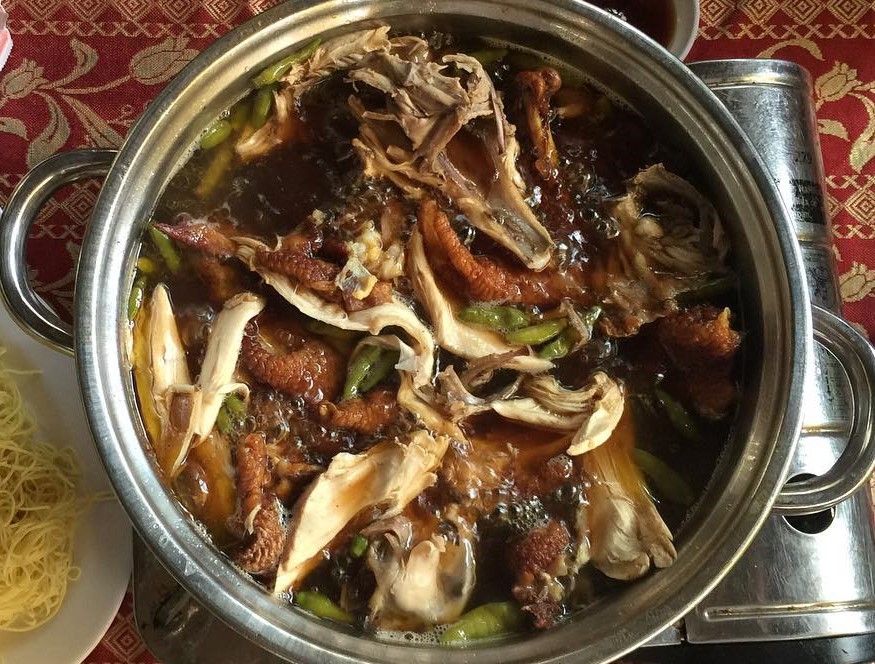 Pot hot chicken with chilli
Chili chicken hotpot is a cupboard for those who love the pungency of chili. This dish is often seen at party or birthday parties, the chicken flavor and the spicy taste of each chili so the broth is not fishy like other hotpot dishes.
Content is translated using Google Translate, not properly censored, we will try to complete the translation better in the future.
Ingredients
Bird's eye chili
20 fruit
Implementation Steps
01
- Ginger is divided into 2 parts: 1 part finely chopped, 1 sliced slices - Shredded shallots. - Jujube and lotus seeds soaked in warm water for 15 minutes
02
MAKING CHICKEN SAUCE - Add 1/2 onion, ginger, artificial chili mixed with a little pepper, seasoning, salt, sugar, soy sauce and 2 tablespoons of water mix well
03
- Add jujube and lotus seeds into the chicken belly - The sauce is spread evenly around the chicken and the chicken belly marinated for 15 minutes
04
- Put water into the pot to cook with 1/2 of the remaining chili, red onion, ginger, jujube. - When the water boils, cook the chicken in a low heat for about 1 hour.
05
- When the chicken is cooked, remove it, tear the chicken and then put in the pot - You season it with a little extra seasoning and cook for another 5 minutes.