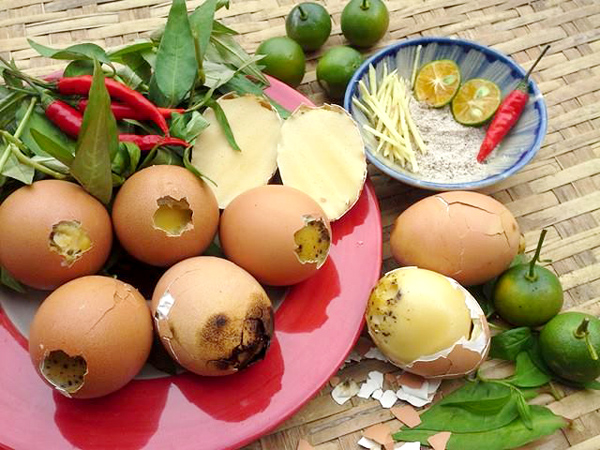 Roasted chicken grain on the sidewalk
The grilled chicken seed comes from neighboring Thailand but has now become the hottest snack in Vietnam. Try it now to see why this dish is so hot!
Content is translated using Google Translate, not properly censored, we will try to complete the translation better in the future.
Implementation Steps
01
- Buy chicken eggs, you use a sharp object to create a small hole in the egg head - Use a small object to stir the white and red inside the egg
02
- Prepare a large brass, pour all the eggs into the hole through the hole we have created - Put in 1/2 teaspoon sugar, 1 teaspoon honey, salt, pepper to stir the mixture to dissolve