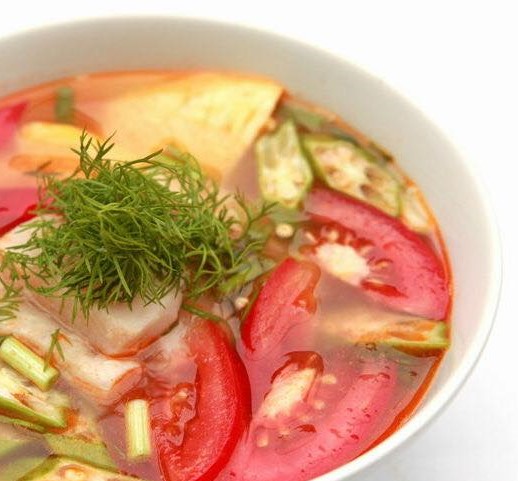 Sour soup of pure vegetarian tofu
On the full moon days or the days when the whole family wants to change their appetite, then a bowl of this delicious sour tofu soup will cool the hearts of family members. Let VN Cooking also try this interesting dish.
Content is translated using Google Translate, not properly censored, we will try to complete the translation better in the future.
Ingredients
Super-Sized Elephant-ear
2 bough
Implementation Steps
02
- Prepare the cooking pot, put some oil in when the oil is hot, stir fry tomatoes, stir well. After 3 minutes, add the pineapple and okra and stir fry together - Season with some seasoning seeds and sugar
03
Add about 5 cups of water to the tomato pot, cook until boiling, add tamarind juice and continue cooking