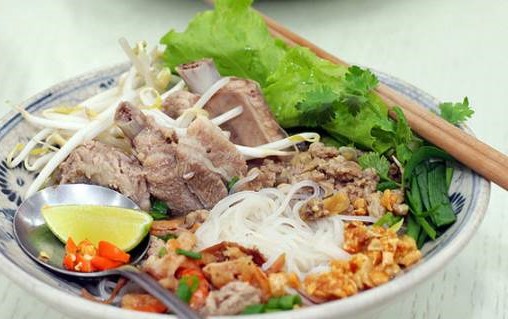 South tofu with traditional wine
Noodles depending on the region, the taste that there are many different recipes. So which one is the original noodles? VN Cooking will answer your questions through the steps to make nam tieu nam vang
Content is translated using Google Translate, not properly censored, we will try to complete the translation better in the future.
Implementation Steps
02
Meat bought and washed with salt water - Boiled pipe bone with 1.2 liters of water - Put carrots, onions in the pot
03
- Boiled boiled shrimp - Peeled boiled quail eggs - Boiled pork liver then cut into thin pieces
04
Heat the cooking oil, add the garlic to the pineapple. Add 1/2 of fried garlic to a bowl, set aside. - Prepare a pan with some oil. When the oil is hot, mince garlic until fragrant, take 1/2 of fried garlic into a separate cup. - Chopped minced meat into the pan, stir-fry with garlic until you see the meat hunting, turn off the stove, put the meat in the pot of broth. You need to season the pot of water with fish sauce, sugar, granules, salt
05
- When the pot of broth is rich. - You put some noodles in the bowl, put them in the bottom, use the broth to top up 1-2 times for the soft noodles. Pork liver, shrimp, quail eggs, shallots on top. Add some garlic to fragrant. You can eat noodles with vegetables or bean sprouts.