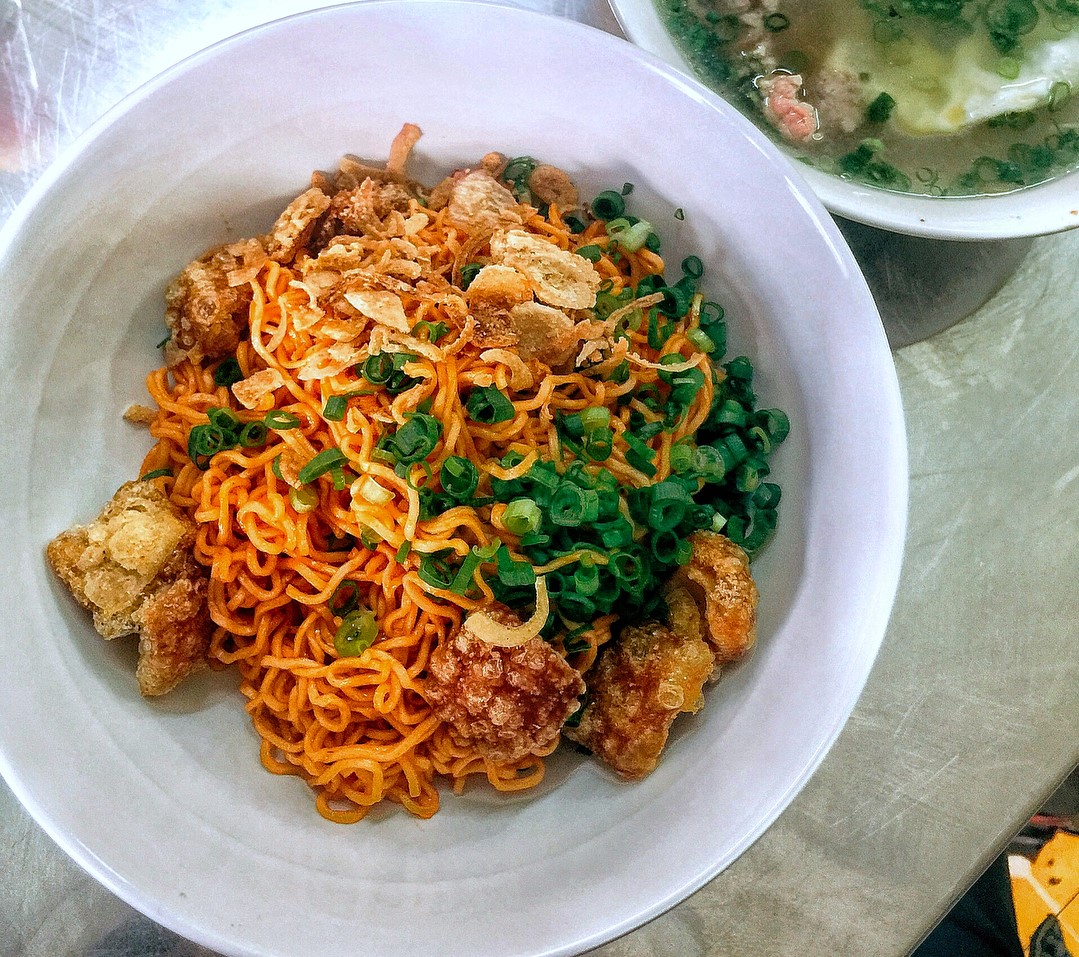 Spicy salt and pepper noodles
This chili salt and noodles is also a hot dish in the past. This dish is only for those who like to eat spicy so you should be careful when processing it.
Content is translated using Google Translate, not properly censored, we will try to complete the translation better in the future.
Implementation Steps
01
- For the mortar: dried shrimp, salt, sugar, monosodium glutamate, crushed chilli
02
- Fry the oil on the stove, when the oil is hot, minced shallots and shallots, when fragrant, add salt and chili with 2 tablespoons of satay, stir well, then turn off to the cup.
03
- Prepare the pot to cook noodles, take out the noodles and drain
04
- Put the noodles in a bowl, mix with the salt and chili above and add the fried onions. This dish you eat with meat soup if you like