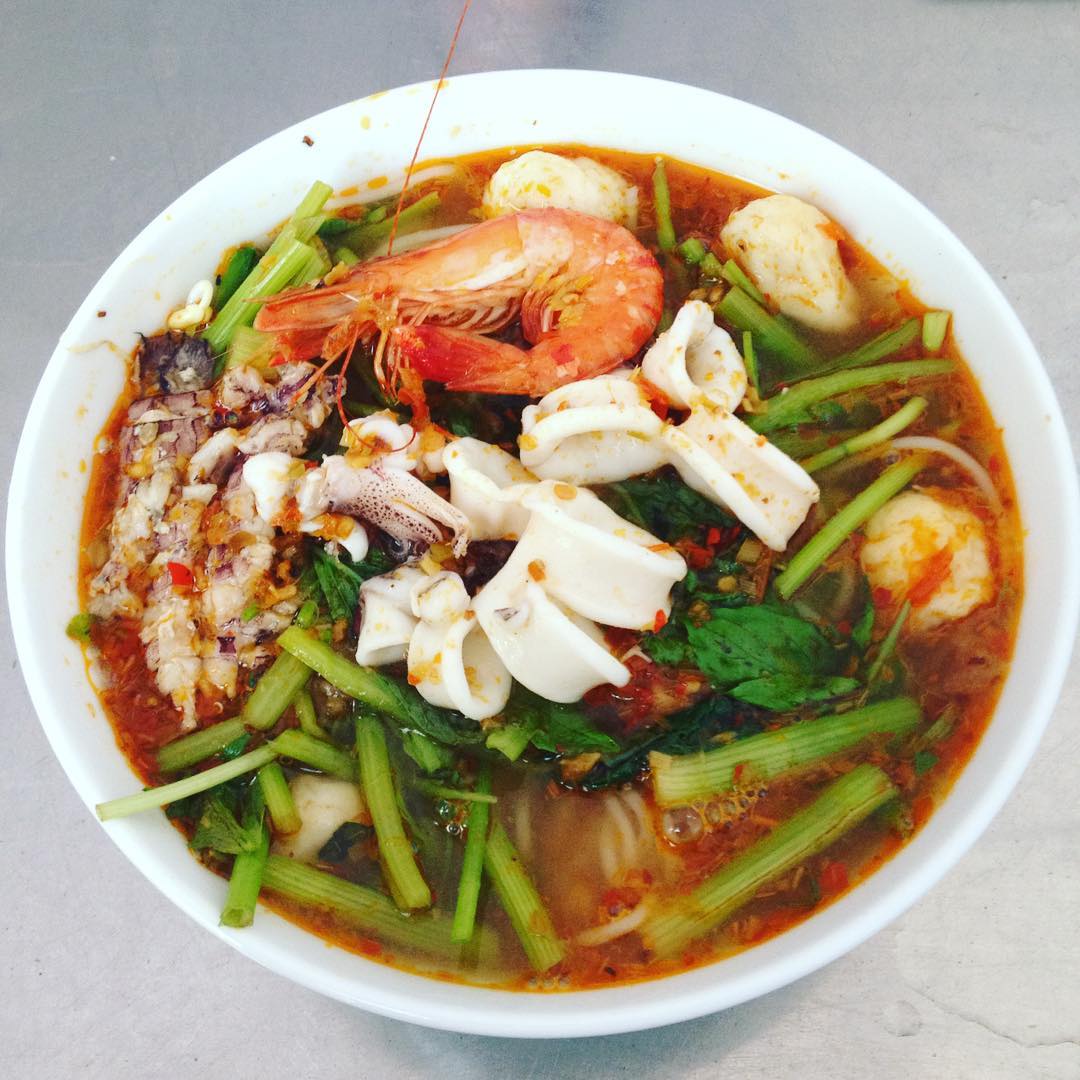 Spicy Thai Vermicelli
The dishes from Thailand all make Vietnamese people love, this Thai noodle dish is no exception. Thai noodle is made like miniature Thai hot pot so it tastes very similar to Thai hot pot
Content is translated using Google Translate, not properly censored, we will try to complete the translation better in the future.
Ingredients
Golden Needle Mushroom
50 gram
Minced lemongrass
1 spoon
Implementation Steps
01
- Sliced Ginger - Buy shrimp wash, separate head and body - Put the shrimp head into the pot with 1 liter of water, ginger and 1/2 teaspoon salt
02
- Tomato slices - Put the pan on the stove, fragrant shallots, chopped lemongrass, then fry tomatoes. Add 4 tablespoons of satay, lemon leaves and shrimp cooking water to cover
03
- When the pot of boiling water gives tamarind sauce, 1 spoon of salt, 1 spoon of seasoning, 2 tablespoons of sugar and 1 spoon of fish sauce.
04
- Squid washed, cut into pieces - Add seafood to the pot for another 10 minutes, then turn off the heat