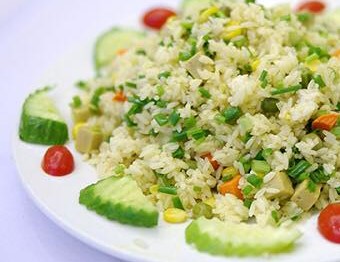 Yang Yang fried rice is still delicious
Vegetarian dishes are still delicious if prepared properly. Today, VN Cooking would like to introduce "Yang Yang Fried Rice" which is similar to salty fried rice but will replace natural ingredients. Let's go to the kitchen.
Content is translated using Google Translate, not properly censored, we will try to complete the translation better in the future.
Ingredients
Oakwood mushroom
100 gram
Implementation Steps
01
Raw materials to be washed: - Peeled carrots - Shiitake mushrooms, soak in clean water and then sliced - Corn washed 1 time with water The ingredients you should boil briefly before making fried rice
02
Prepare a pan of low oil, when the oil is hot, add the carrots, mushrooms and corns and stir well. Add rice (limited local rice) and stir until you see the rice grain hunt. You add some vegetarian spices to the rice. When you feel like eating and then turn off the heat, this rice dish is very simple, so make it often