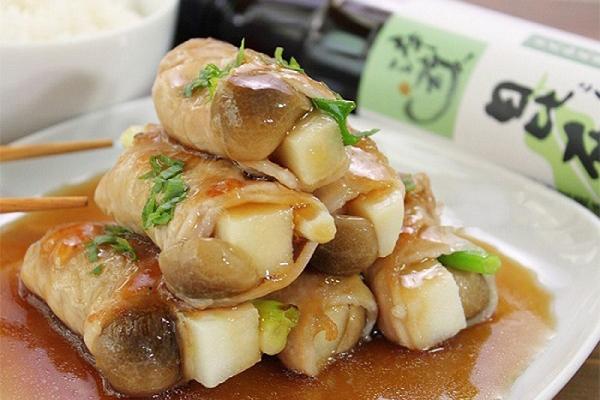 Braised pork with bamboo shoots
Fat pork, soft, crispy bamboo shoots combined with the aroma of mushrooms to create a very attractive flavor, eat forever.
Content is translated using Google Translate, not properly censored, we will try to complete the translation better in the future.
Implementation Steps
01
Rinse the bamboo shoots, then boil them with a pinch of salt to release the bamboo shoots to reduce the bitterness. Then remove the bamboo shoots soaked in cold water and thinly sliced to taste. Mushrooms soaked with salt and washed, remove the root. Scallions washed, cut.
02
Arrange slices of meat on a plate, sprinkle with a little cornstarch and spices, put in turn bamboo shoots, mushrooms, scallions into rolls. Put some oil in a pan, put each piece of meat in and fry it evenly.
03
Dissolve cornstarch and oyster sauce in a small cup, then pour in a separate pan until boiling to simmer. After that, fold each piece of rolled meat into a plate and pour the sauce on top.