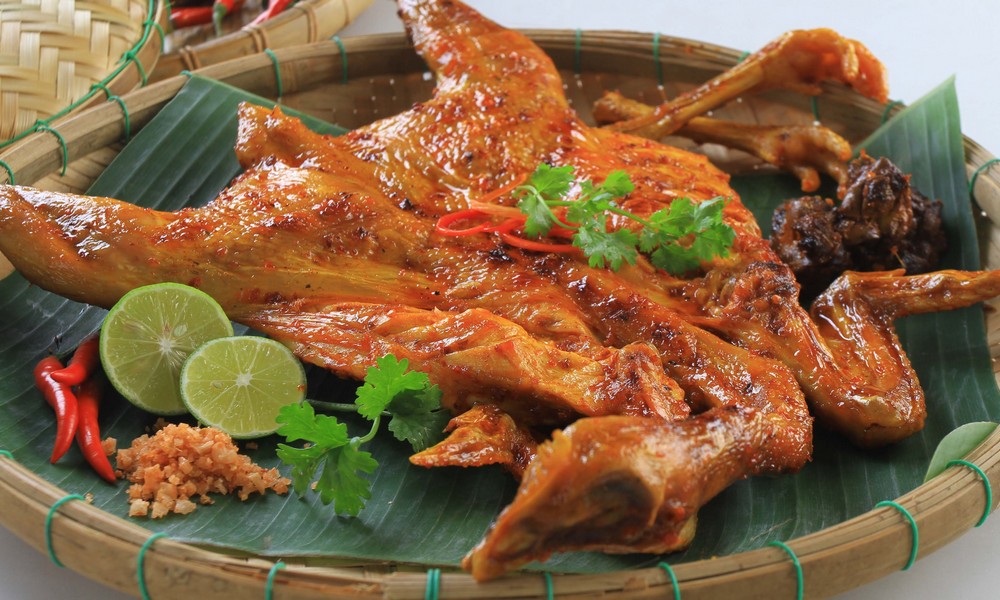 Charcoal grilled chicken
The delicious aroma permeates the chicken fibers ...
Content is translated using Google Translate, not properly censored, we will try to complete the translation better in the future.
Implementation Steps
01
Pecking and cleaning. Then fold the chicken to lay the chicken brakes to marinate more spices, then use a knife to stab the chicken to spice quickly. Next, marinate the turmeric water to cover the skin and meat to make the chicken more yellow.
02
After you've finished marinating turmeric. We chopped onions and chili and then mixed with fish sauce, salt and pepper. Then rub the chicken with rub all the way to about 3 - 40 minutes to absorb chicken. For chicken up and grilled slowly note to be constant for the main chicken thing. Bake the chicken for about 1 hour 30 minutes