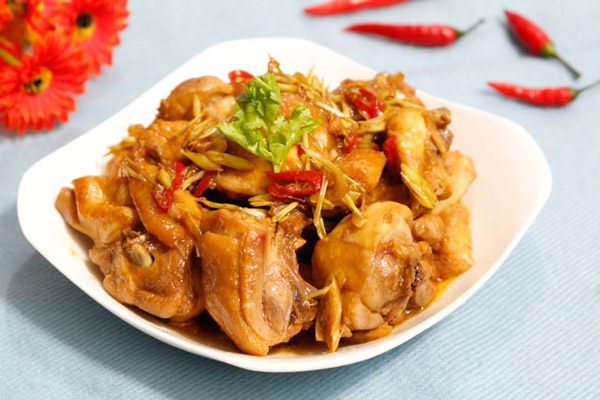 Chicken fried with lemongrass and chili
In the cool weather, we can not ignore spicy, hot dishes for warm family meals.
Content is translated using Google Translate, not properly censored, we will try to complete the translation better in the future.
Implementation Steps
03
Put the chicken in a pan, stir-fry until the meat hunts again, add some color water (turmeric can be used to replace the color is also very delicious), sugar, seasoning and fish sauce into the chicken pan. Bring to a boil on high heat and bring chicken to boil. Then, add 1 cup of cold water to the chicken pan and continue cooking with low heat to soften the chicken. Cook the chicken until the water runs out, the meat is turned off again.